Try Our Movie and TV Holiday Beverage Consumption Game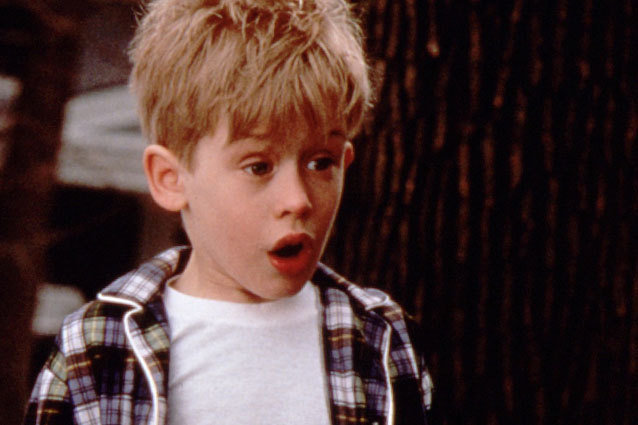 20th Century Fox via Everett Collection
Gathering with family and friends during the holidays often involves watching TV. But what you watch can vary and changes quickly so here's a game to try during the holiday season. This game is valid during the week before Thanksgiving all the way until New Year's. Follow the guide for a fun time.
Fine liquor
Bring out the good stuff — it doesn't matter as long as it's high quality — if ­Home Alone is on. Savor that alcohol the same way Kevin (Macaulay Culkin) enjoys his cheese pizza and awful Christmas dinner. (You are allowed to get drunk off fine liquor if The Good Son, starring young Culkin, is on and you see the scene in which the boy says, "don't f—k with me.") Why get drunk? Just 'cause, it's the holidays.
Beer
Crack one open if you're watching a commercial and a celebrity endorses a product. Peyton Manning could get you in a lot of trouble.
Shot
If you're flipping through the channels and an animated holiday movie is on, knock one back. Yes, The Nightmare Before Christmas  counts.
Wine
Any time you see a black and white film playing, pour a glass. It's A Wonderful Life is guaranteed to be on during the holidays.
Spiked egg nog
Here comes another guarantee: indulge in this festive treat whenever a football game is on. Between the NFL and college football, there are games every night (and day) of the week.
Champagne
If you happen to be watching a movie or TV show in which scenes take place in cold weather, pop a bottle. It must be cold, a simple nighttime scene won't do. Example, in True Lies, outside the snowy castle at the beginning when the security guard asks Arnold Schwarzenegger to see his invitation. And Arnold responds, "Sure, here's my invitation." Arnold then detonates a bomb with a cool cigarette case. Yeah, cold-weather scene, enjoy your beverage.
Malt liquor / skunky beer
If you're monetarily challenged and all you can afford is King Cobra or some other swill, you're still allowed to play this game. To match your horrible alcohol, take some swigs every time you realize dumb reality TV stars are having a much better holiday season than you. You hear that, Farrah Abraham and Mike "The Situation" Sorrentino, people are killing their brain cells because apparently, you guys were born without them.
Mix and match
Any time you put on a DVD or Blu-ray, get creative with your drinking. Try Patrón with original Gatorade (don't forget plenty of ice).