TV's 12 Fierce Women To Watch This Fall
Autumn is more than just sipping on a PSL. This fall, television's leading ladies are slaying the small screen. From Mandy Moore in This Is Us to Sarah Jessica Parker's HBO return in Divorce, here are 12 bold, independent women you should be watching this season!

1. Viola Davis – How To Get Away With Murder
Award-winning actress Viola Davis always slays, and her performance in HTGAWM is no different! Even Davis knows her character, Annalise Keating, is one of the fiercest on the TV market: "There are no boundaries," she told Entertainment Weekly. "There are no limitations." Believe us. Tuning into this show's latest season is well worth your while.
2. Kylie Bunbury– Pitch
Just in time for the MLB playoffs, FOX premiered its series chronicling ambitious Ginny Baker, the first woman to join the major league. Bunbury plays a strong, driven woman who needs no man…even if she has a whole team of them. Looking to get inspired by fierceness? This is the show for you.
3. Claire Foy – The Crown
Last we saw Foy, she was gracing the small screen as a saucy, determined Anne Boleyn in BBC Two's Wolf Hall. Now, she's playing our all-time favorite British royal, Queen Elizabeth II, (okay, she's a close tie with Prince George!) in Netflix's upcoming series. The Crown is set to air to peasants on November 4, 2016. We're excited to see what fierceness Foy brings to her royal highness's story!
4. Mandy Moore – This Is Us
Mandy Moore might not be ruling countries or getting away with murder…but she is raising triplets on NBC's feel-good drama, This Is Us. Already, this show has thrown in some interesting twists. We're watching one family's greatest triumphs and hardships over the span of 36 years–and mama Mandy has definitely stolen the show.
5. Sutton Foster – Younger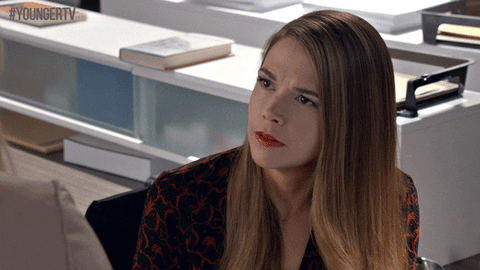 Foster plays a hip, successful 26-year-old with big secret: she's actually a 40-year-old mom (we'll have what you're having, Sutton!) Not only is her character dating a smokin' hot tattoo artist and BFFs with Hilary Duff, but Foster is definitely TV's most witty woman right now.
6.Sarah Jessica Parker – Divorce
The TV gods knew we needed a little more SJP in our lives, so they granted us with HBO's latest comedy, aptly called Divorce. Because it's Sarah Jessica Parker and a story about the trials of love (or lack thereof), we're most certainly getting a healthy dose of strong, sassy, nostalgic-for- Sex and the City empowerment.
7. Rutina Wesley – Queen Sugar

Queen Sugar has all the makings of good TV. It's produced by Oprah Winfrey and it's created and directed by Ava DuVernay, the first black woman to win Best Director at Sundance Film Festival. Also, it has Rutina Wesley who is proving to be queen of the small screen. Need we say more?
8.Lauren Graham – Gilmore Girls: A Year in the Life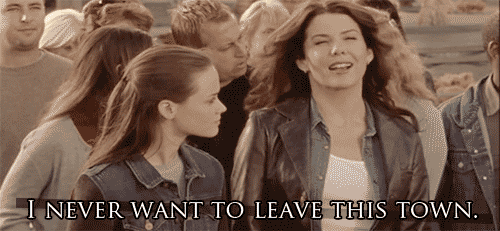 This fast-talking lady reigned over television back in the early 2000's. November marks the Gilmore girls' long-awaited return to TV which means more Lauren Graham! Any woman striving to make her own path in the world can be inspired by this free-spirited, coffee-loving gal.
9. Alexis Bledel – Gilmore Girls: A Year in the Life
Rory Gilmore may be sweet, but her excessive knowledge of Russian literature is GOALS. We can't wait for Alexis Bledel to reprise her role as our favorite fast-gabbing bookworm. Last we saw her, Rory was an aspiring journalist off to join a political campaign. This next chapter is sure to unveil what this career-driven powerhouse has accomplished over the years.
10.Hayley Atwell – Conviction

Atwell had some serious girl power in Marvel's Agent Carter, and we're expecting an even bigger dose of drama in ABC's Conviction. This time around, Atwell plays an ex-first daughter who also happens to be a successful attorney who also happens to get blackmailed into heading up a Conviction Integrity Unit.
11. Gina Rodriguez – Jane the Virgin

Our favorite 'soap' is returning soon! A lot has gone down in Jane's life over the past few seasons, and Gina Rodriguez always owns this role like a champ. Jane is as fierce and independent as she is good-hearted, and for that, this show should be added to your list, stat.
12.Abigail Spencer – Timeless

Abigail Spencer is traveling across time and space to save the future of America; with two men, no less. That's no easy task. Timeless is a sure-fire reason to geek out over a good time travel tale, and Spencer has the potential to bring this series some much-needed girl power. We're in!