Why Is David Lynch Directing a New 'Twin Peaks' Promo?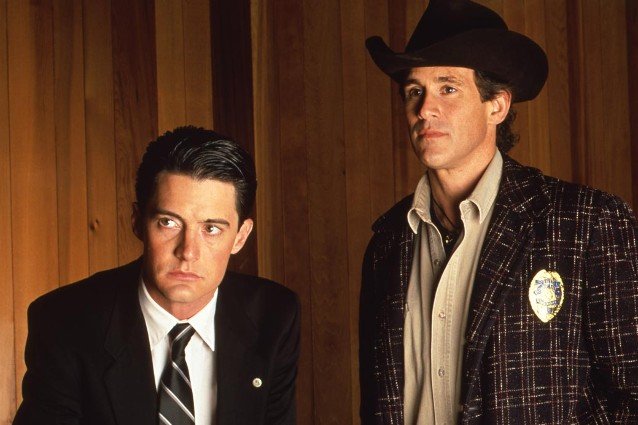 ABC
Long before American Horror Story and Dollhouse and Lost and Carnivale and the terrible last string of Twin Peaks episodes that we don't even want to acknowledge as a part of Twin Peaks, there was Twin Peaks. Perhaps the greatest accomplishment in surrealistic television since The Twilight Zone. Maybe the finest send-up of the toxic rituals of the small screen craft since SOAP. A bounty of what might conceivably be the most imaginative field of fictional characters since The Tragedy of Hamlet. Twenty years have passed since the conclusion of our story about the sleepy lumber town with far too many skeletons stuffed in its creaky closet, and creator David Lynch is reopening the door… but we're not quite sure why, or how.
Bleeding Cool has apprehended a casting call for a new Twin Peaks promo that Lynch is allegedly filming. The advertisement seeks an actress to play a diner waitress that seems to bear resemblance to the show's kind-hearted but none too infrequently underhanded character Shelly Johnson.
Hot Caucasian Girl – Brunette or Redheads Only. To play waitress, 18-27. Must have an amazing body, busty, very period looking face.
Regrettable connotations aside, the news is exciting, even if it precedes nothing more than a Twin Peaks Blu-ray release, as Bleeding Cool postulates. At the very least, we might see some previously unreleased footage, cast interviews, behind-the-scenes featurettes, and the like… we may even get to hear Lynch delve into an explanation (or further muddling) of what the hell is going on in the Red Room.
But letting our hopes soar sky high, there is even the chance of Lynch creating something altogether new. A new season of Twin Peaks has been rumored before, albeit all for naught, though maybe this rumbling has convinced Lynch to get back in the ring with his iconic creation. Regardless of what comes, the very idea of Lynch revisiting Twin Peaks even in the most remote of ways is exciting. At this point, we're smiling as wide as a hanging body bag.