UPDATE: The CW Says Goodbye To 'Ringer' and 'Secret Circle', Hello To Carrie And More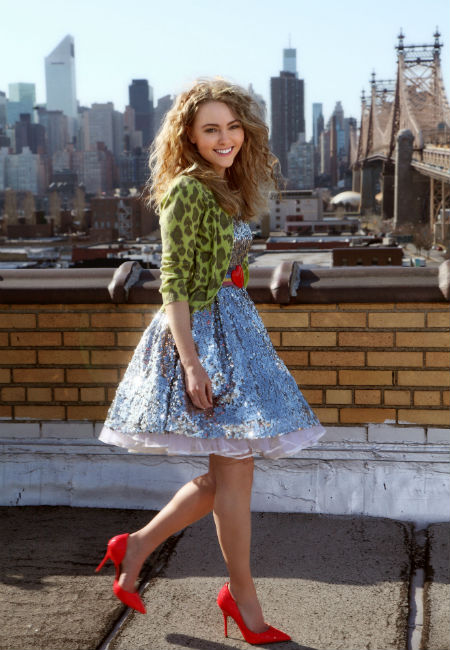 UPDATE: Today is a sad day for many CW fans, as two of its "on the bubble" shows were officially given the axe. It's time to say goodbye to Sarah Michelle Gellar's post-Buffy effort, Ringer, and The Vampire Diaries' Thursday night companion, The Secret Circle. Secret Circle was finally starting to pick up some steam, but CW had to make room for its five — yes, five — drama series pick-ups.
So, who will be joining The Vampire Diaries, 90210, Gossip Girl, Nikita, Supernatural, and Hart of Dixie next fall? Hollywood.com has all your details below:
The Carrie Diaries Starring AnnaSophia Robb
Have you ever wondered what Carrie Bradshaw was wearing back in 1984? If so, here's your chance to find out. Robb will star as New York's most popular fictional style-icon, who struggles with everyday teenage life in Connecticut — until she meets her "first love", Manhattan. The show will also star Switched At Birth's Austin Butler and Scott Pilgrim vs. The World's Ellen Wong. Josh Schwartz and Stephanie Savage of Gossip Girl fame are set to executive produce, along with Len Goldstein and author Candace Bushnell.
Arrow Starring Stephen Amell
Fans of the dearly departed Smallville will now have another DC Comics superhero to root for. Amell stars as Oliver Queen, who is just your average, everyday billionaire playboy until he survives a violent shipwreck and re-emerges as The Green Arrow. The series will also star Katie Cassidy, who recently starred in The CW's failed Melrose Place reboot, and who is also known as that girl who dies in every horror movie.
Beauty And The Beast Starring Kristin Kreuck
Beauty and the Beast will be a contemporary reboot of the 1980s series, which starred Linda Hamilton and Ron Perlman. This time around, Smallville's Kreuck will star as Detective Catherine Chandler, and Jay Ryan will play Vincent — a presumed-dead doctor who gets a little beastly when he's mad. It's a tale as old as time.
Cult Starring Matt Davis
Fans of The Vampire Diaries' very recently departed Alaric will be happy to know that he's coming back next season: As investigative reporter Jeff Sefton, on a completely different show. Jeff is a previously no-nonsense blogger who changes his tune when his brother goes missing. The likely culprit is somehow involved with the mysterious TV series "Cult", but the only one who believes him is one of the show's assistants, Skye (Jessica Lucas, also of Melrose-reboot fame). It would seem that fans of the show have become completely obsessed, and are re-creating its crimes in the real world. Digging into weird fan culture is always a good time, so we're looking forward to this one.
First Cut Starring Mamie Gummer
Gummer will star as Emily Barnes, a fresh out of med school intern at Denver Memorial Hospital. Barnes has stars in her eyes and hope in her heart, but she soon learns that hospital life is remarkably similar to high school — where she was a certified nerd. Emily will have to navigate her way through the hospital's vicious cliques, while actual lives hang in the balance. Justin Hartley, who coincidentally played Green Arrow on Smallville, and Heroes' Jack Coleman also star.
Follow Shaunna on Twitter @HWShaunna
MORE:
'Parks and Rec', 'The Offce', 'Up All Night Renewed by NBC
'Happy Endings' Renewed For Season Three
Networks! Which Shows Are Canceled, Renewed, and Endangered?