How YOU Doing, Valentine's Day? Pop Culture's Best and Worst Pick-Up Lines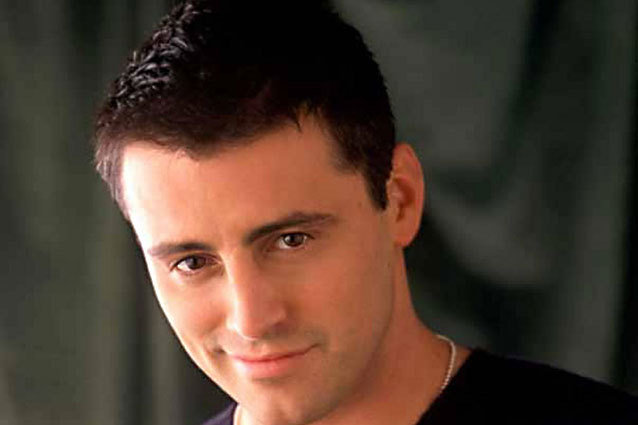 The only thing more feared on Valentine's Day than receiving a Whitman's sampler from your significant other which they clearly picked up from CVS on the way home, is being on the receiving end of of some truly awful pick-up lines from some creepy lonely heart. While some opt to say sweet nothings on candy hearts, some brave souls often test the waters with lines that can range from cheesy and embarrassing to sexy and flattering.
That's because pick-up lines are, in the end, all about the pick-up artist. Would Ryan Gosling's cocky come-ons in Crazy Stupid Love have worked if they hadn't been coming out of that mug? How about Meg Ryan's request to "Take me to bed or lose me forever" in Top Gun? 
RELATED: 6 TV-Inspired Valentine's Cards 
But, even if you don't have Gosling-like looks (who among us mere mortals does?) it's all about the confidence. Case in point: Joey Tribbiani's (Matt LeBlanc) patented "How YOU doin'?" on Friends. The line isn't much, but it's all in the delivery. So, don't fear the pick-up lines on Valentine's Day, just take a cue from some of the best ones from television and movies. (And avoid the others we list at all costs). Check out our Best and Worst Pop Culture come-ons and pick-up lines below. Oh, and, how you doin'?
RELATED: 20 Hot (and Horrifying) Movie Sex Scenes 
Best: 
– "How YOU doin'?" Joey (Matt LeBlanc) on Friends
-"You should be kissed and often, and by someone who knows how." – Rhett Butler (Clark Gable) in Gone with the Wind
– "You make me want to be a better man." – Melvin (Jack Nicholson) in As Good As It Gets 
– "Haaaaave you met me?" Barney (Neil Patrick Harris) on How I Met Your Mother
– "I like you, very much. Just as you are."- Mark Darcy (Colin Firth) in Bridget Jones' Diary 
– "Here's looking at you, kid" – Rick (Humphrey Bogart) in Casablanca 
– "Mind if I get drunk with you?" – Dennis (Clark Gable) in Red Dust
Any of the following by Jacob (Ryan Gosling) in Crazy Stupid Love:
Worst: 
– "Suck me, beautiful" – Oz (Chris Klein) in American Pie
– "You should do something with that sourpuss, you're very beautiful" – Pete (Vincent Kartheiser) on Mad Men
– "My name is George. I'm unemployed, and I live with my parents." – George (Jason Alexander) on Seinfeld
– "I would like to extend to you an invitation to the pants party." – Brick (Steve Carell) in Anchorman 
– "Girl, you're more precious than Precious."- Tom (Aziz Ansari) in Parks and Recreation
– "Wanna play a game? You can be Little Red Riding Hood and I'll be the Big Bad Wolf." – Jacob (Taylor Lautner) in Twilight
So bad and INCREDIBLY NSFW we can't even write it:
Proceed With Caution:
"Your eyes are amazing, do you know that? You should never shut them, not even at night." – Paul (Olivier Martinez) in Unfaithful
[Photo credit: NBC]