Will 'The Vampire Diaries' Caroline or Elena Crossover On 'The Originals'?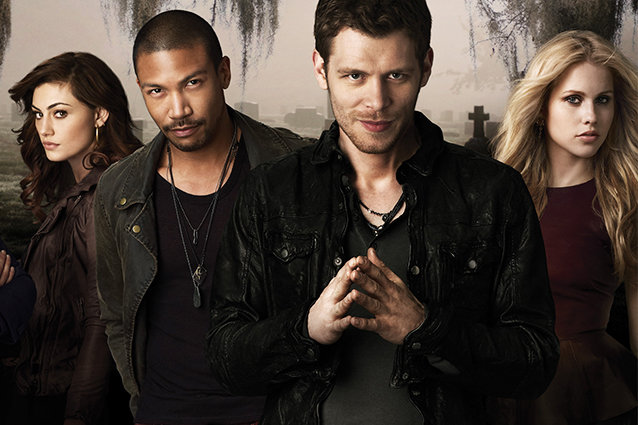 As excited as fans of The Vampire Diaries are for The Originals to get going so we can relish seeing our favorite family of Original vampires romping around New Orleans, there's somewhat of a bittersweet edge to the idea of splitting the supernatural series in two. There's a part of us that will miss Damon (Ian Somerhalder) flirting with Rebekah (Claire Holt) and, of course, we'll be crying silent tears over the seemingly closed door between Klaus (Joseph Morgan) and Caroline (Candice Accola). Will we ever see our favorite characters cross paths once the Originals run down to the Big Easy?
It's very possible, according to both Holt and Haley-portrayer Phoebe Tonkin. "I think Julie's left the door open for that, and hopefully we'll be able to figure it out. We're both shooting in Atlanta I think, so it could happen," says Holt at the CW Upfront in New York.
Tonkin agrees, adding that the set-up is a natural fit for crossover opportunities. "It's not like we're like, 'Oh wait. What happened for the last ten years?' We know where we're coming from and there's a history," she says.
And that could be a relief for shippers of Klaroline. According to new Originals star Daniella Pineda (Sophie), "Joseph Morgan has to go back [to Mystic Falls] at some point." Amen, sister.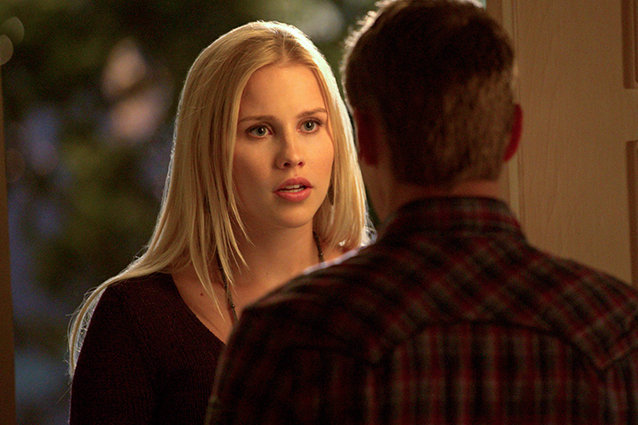 Plus, Rebekah's chemistry with mortal Matt Donovan (Zach Roerig) – who's grown fonder of the once-ruthless vampiress in recent episodes — is likely coming to an end (albeit a happy one). But Holt urges us not to give up hope on Rebekatt (or is it Matbekah?) just yet. "We can have a little long-distance thing going on," she suggests.
But will it be long distance with a side of mortality? Holt confirms that on Thursday's finale of The Vampire Diaries, the Cure is not lost – someone will reverse their vampirism, and whoever it is, Holt says it "surprised" her and made her "happy." Could it be that Rebekah is heading to Nola as a regular girl, just like she always wanted? Or will it be her inability to become mortal that will send her down South once and for all? 
As for the newbies – Marcel (Charles Michael Davis), Sophie (Pineda), and Davina (Danielle Campell) – can we trust them with the precious TVD universe? Yes, as it turns out. All three actors admitted to being big fans of the original series (Campell's watched "since Day One"), and they were even willing to tell us which Salvatore brother they would pick in the eternal shipper battle of Stelena (Stefan and Elena) versus Delena (Damon and Elena). Sorry, Ian Somerhalder (Damon), they surprisingly all picked Paul Wesley's Stefan.
But don't cry for Somerhalder, Delena fans. "He's going to be fine. He's going to make it," jokes Davis.
The Originals will air on Tuesday nights this fall on the CW.
Follow Kelsea on Twitter @KelseaStahler and follow Hollywood.com @Hollywood_com
More:
'Vampire Diaries' Recap: The Walking Dead
'The Originals' Is Amazing, and Klaus is a What?!
'The Originals' & 'Tomorrow People' Lead CW Upfronts
---
From Our Partners:


Zoe Saldana Strips Down For Magazine (Celebuzz)


33 Child Stars: Where Are They Now? (Celebuzz)