'Veep' Season 2, Somehow, Looks Even Meaner (and Funnier) — TRAILER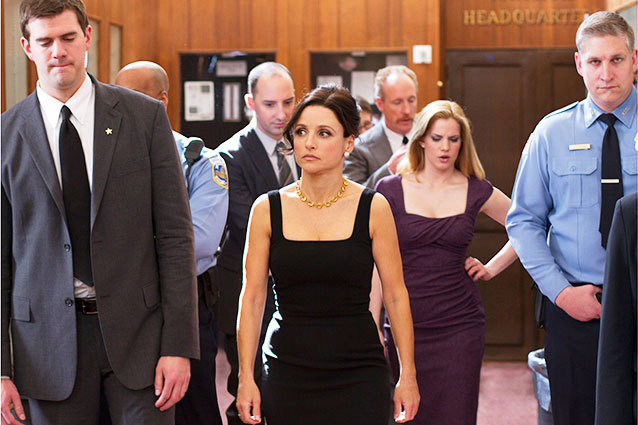 We grow up looking at the president, the White House staff, and just about everybody in the American government as larger than life figures of virtue, strength, and good. It isn't until our late teens that we realize these images — ones propagated by cartoons and Cold War-era propaganda — aren't quite the reality. While most of us do not exactly have firsthand accounts of Washington, D.C. behind the curtain, we can imagine (and hope) it's something like Veep.
RELATED: New 'Game of Thrones' Trailer: Choose Your Weapon
The newest trailer for the upcoming second season of the HBO comedy takes the jaded, ill-conceived world of Vice President Selina Kyle (Julia Louis-Dreyfus) that was introduced last year and kicks it up a couple notches. Now, the titular veep seems even nastier and more incompetent… in the best ways possible. Along for the ride once again are Arrested Development favorite Tony Hale as Gary (this time around with a girlfriend!), Anna Chlumsky, Reid Scott, and Matt Walsh… and fear not: Timothy Simons' Jonah is still riding high on the president's coat tails. Enjoy the mean-spirited, kooky, hilarious promo below. Veep returns to HBO on Apr. 14.
Follow Michael Arbeiter on Twitter @MichaelArbeter
[Photo Credit: HBO]
---
You Might Also Like:


14 Movies Thshiat Are, Surprisingly, Not Porn


Stars Who Have Lost Roles For Being Too Hot (Celebuzz)