Watch Out! Five Golden Globe TV Nominations That Came Out of Nowhere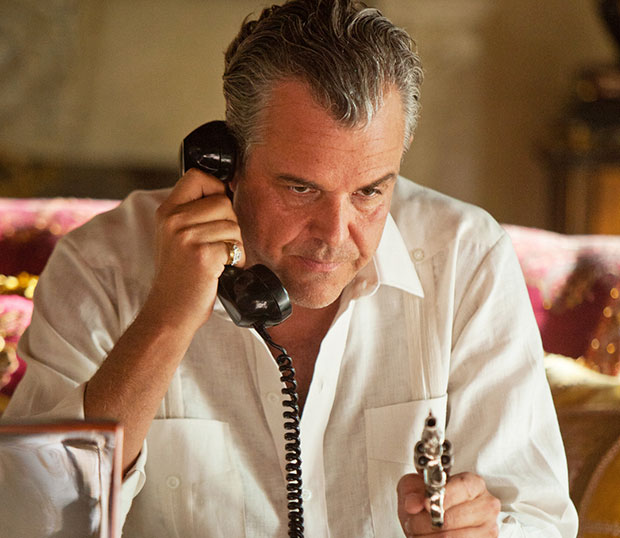 Every year, when the Golden Globe nominations are announced, there are some actors and shows that make the cut that are so to be expected. For the 70th Annual awards, these included the likes of Boardwalk Empire, Claire Danes for Homeland, Sofia Vergara for Modern Family, Nicole Kidman for Hemingway & Gellhorn, and so many more. But there was also a nod that happened to befall the list that just came out of the blue. Danny Huston earned a nominee for his work on the quite unwatched starz drama Magic City.
But this isn't the first time that nominations have come from nowhere. It actually has happened quite often in the past. Take a look at five nominations that fell out of the clear, blue sky.
Out of Nowhere TV Nominations:
1. Danny Huston, from Magic City, for Best Supporting Actor in a Series, Miniseries or Motion Picture Made for Television in 2013
We're not questioning Huston's talents, but more so the fact that he was nominated for a show that basically nobody watches. Very few people have subscriptions to starz, so it's odd to see someone from a show that has few followers make the cut. The premiere of the show only drew in 295,000 viewers in April, according to Deadline.com.
2. Piper Perabo, from Covert Affairs, for Best Performance by an Actress in a TV Series – Drama in 2011
Up against the likes of Elisabeth Moss (Mad Men), Julianna Margulies (The Good Wife), Katey Sagal (Sons of Anarchy), and Kyra Sedgwick (The Closer), Perabo seemed like an odd fit given the spectrum of talents seen in this group.
3. Jennifer Love Hewitt, from The Client List, for Best Performance By An Actress in a Mini-Series or Motion Picture Made For Television in 2011
Jennifer Love Hewitt nominated for best performance of anything besides a People's or Teen Choice Award seems like somewhat of a joke. But the again, boobs and skin equal ratings — and Hewitt does a pretty good job at taking her clothes of in the Lifetime movie.
4. My Name Is Earl for Best Television Series – Musical or Comedy in 2006
An odd show about odd people, and one that never truly attracted a large audience, it was surprising to see this hillbilly-centric comedy with the hyper-specific mission-a-week plot line take a nod for the Globes' Best Comedy Series.
5. Malcolm in the Middle for Best Television Series – Musical or Comedy in 2000
The quirky family sitcom that kicked off the single-camera format might be known as a syndication staple/kickoff for Bryan Cranston's career now. But the sleepy, younger-veering comedy came across as quite a surprise when it ranked among adult favorites like Sex and the City, Ally McBeal, Frasier, and Will & Grace for Best Comedy Series.
With Contributions by Michael Arbeiter
Follow Lindsey on Twitter @LDiMat.
[Photo Credit: Craig Blankenhorn/Starz]
More:
Golden Globes 2013 Movie Snubs: Where Is Matthew McConaughey?
Golden Globes 2013 TV Snubs: 'Mad Men,' 'Game of Thrones,' 'Sons of Anarchy,' 'Parks and Rec'
Lena Dunham Reacts To Her 2013 Golden Globes Nomination

Justin Bieber Murder Plot Foiled: Two Men Had Planned on Castrating and Strangling the Pop Star (REPORT)

Kim Kardashians Best Bikini Moments (PHOTOS)