10 Ways Piper Chapman Is The Worst On 'Orange Is The New Black'
We enter the world of Orange is the New Black through Piper Chapman, but after three seasons with her we can confidently say she's the worst. Other characters are so interesting and complicated, but they mostly strive to be happy and grow. Can we say the same thing about Piper? No, and here's why.
1. She is always leading someone on.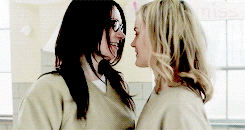 Giphy/Netlfix
2. She can't stop making terrible decisions.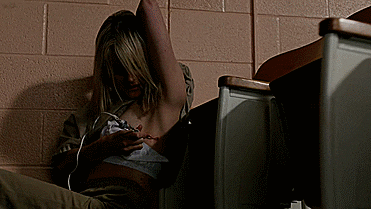 Giphy/Netflix
3. She constantly brings up things no one cares about in prison.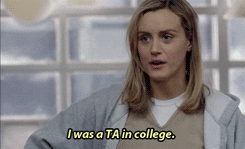 Giphy/Netflix
4. She felt victimized in prison…for being called Taylor Swift.
Giphy/Netflix
5. She can be super melodramatic.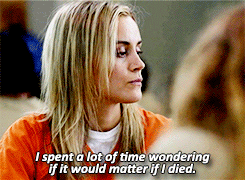 Giphy/Netflix
6. She isn't above having others fight her battles for her.
Tumblr/Netflix
7. She also doesn't let people move on to the possibility a better life.
Tumblr/Netflix
8. She likes to make up lame excuses for her behavior.
Tumblr/Netflix
9. She broke Suzanne's heart.
Tumblr/Netflix
10. She is easily the least fun inmate in the prison.
Tumblr/Netflix