'West Wing' Cast's PSA About the Health Benefits of 'Walk & Talks' — VIDEO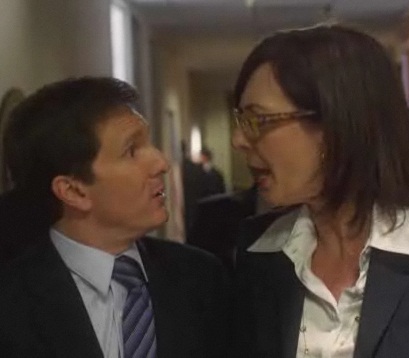 Aaron Sorkin has walked through the pastures of film and television, rounding sharp turns hastily while deliberating urgent memos and barking orders at lackluster lackeys — without taking a single breath. The writer/producer is the master of the "walk and talk," a trope with which his pieces of work have become sternly associated. And this device was mastered in the Sorkiniest show of all, The West Wing. But walk-and-talking isn't just a clever and efficient way of shooting a scene, it's also a healthy choice!
In the below video from Funny or Die, the West Wing cast reassembles to deliver a PSA about the health benefits of walking more. West Wing vets Martin Sheen, Allison Janney, Dulé Hill, Joshua Malina, Melissa Fitzgerald and William Duffy reunite to promote simple exercise (despite its inherent lack of marketability).
And hey, if this just makes you miss the glory days of Sorkin television, check out what he has coming up for the world in the latest The Newsroom trailer.
[Image: Funny or Die]