What's Coming in 'Girls' Season 3?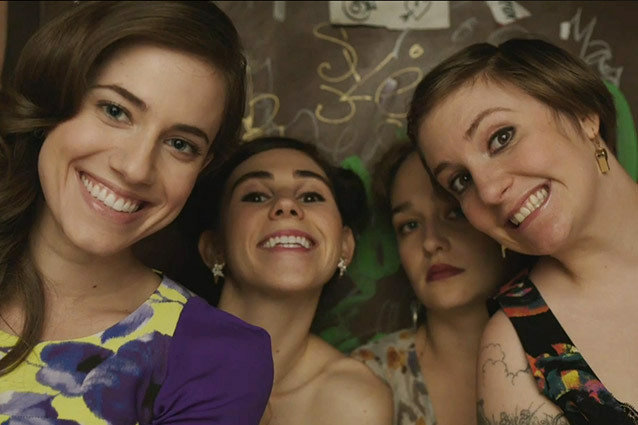 HBO
So, where did season 2 of Girls leave us? Hannah was on the brink of being sued by an e-book company for failing to deliver a novel – the pressure of writing under such a hard-and-fast deadline may have caused her OCD to rear its ugly head, but also brought about her reunion with Adam (yay?). Marnie and Charlie were also back together again (Marnie: "I wanna have your little brown babies, and I wanna watch you die"), Shoshonna and Ray had broken up, and Jessa…had disappeared off the face of the earth. Seriously, what happened to her?
With season 3 coming up on us fast (January 12, to be exact), what can we expect?
Marnie + Charlie Forever
Except, not. Even after their heart-wrenching (well, as heart-wrenching as anything containing Allison Williams could be) declarations of love, we know that Charlie is not long for the world of Girls: actor Christopher Abbott is leaving the show…so much for happy ever after, huh Marnie? I'm sensing some pretty severe break-up blues in the future (confirmed by the recent promo trailer). On a related note, I also predict we'll be hearing more misguided acoustic covers of rap songs.
Shoshanna + Ray Forever?
I honestly kind of love Ray. Maybe it's because I, as a fellow loser, recognize something of a kindred spirit in him. So, even though they broke up, I hope they'll reconcile. The way they first fell for each other – when she was running pantsless through the night high as a kite on coke – was plain kismet. According to the new promo, he's going to be busy managing his pizza/coffee shop hybrid, and she's going to be doing some sexual risk-taking, but I think they'll find their ways back to each other – and it'll be interesting to see how they work through their issues.
More OCD
For all the s**t Lena Dunham gets (some of which is well warranted: how Danielle Brooks is the first African-American woman on the show in this day and age, I don't even know), she's certainly gotten her fair share of accolades for her realistic, and for the most part, non-comedic portrayal of OCD. Methinks getting back together with Adam isn't going to be the cure-all for Ms. Horvath. At least, not permanently.