Where Did 'Nashville' Go Wrong?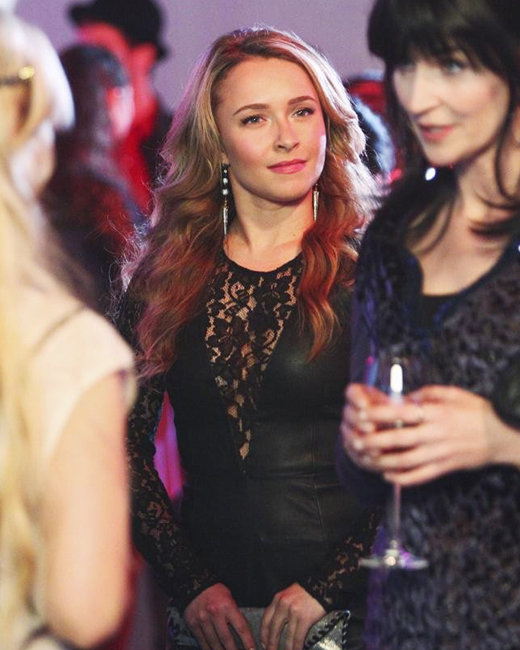 ABC Television Network
Nashville, the brainchild of Academy Award-winning writer Callie Khouri (Thelma & Louise), started off with a ton of promise. The pilot was heavily promoted and the audience that tuned in was treated to an inside look at the clashing generations within the country music industry… a real life storyline that has been repeating ever since the advent of rock-and-roll. Connie Britton seemed to take her Friday Night Lights character and make her a successful music icon along the lines of Reba McEntire, while Hayden Panettiere schemed convincingly as the up-and-coming singer who's part Taylor Swift, part ice princess.
Early on, the show focused on the yin and the yang of Britton and Panettiere's relationship, with the former's Rayna Jaymes stuck in a career rut and Panettiere's Juliette Barnes more interested in kicking the established Queen of Country while she's down than helping her get back up. Throw in Charles Esten's caught-in-the-middle guitarist and there was plenty of drama to go around. Certainly, there were some soap opera elements — the parentage of Rayna's older daughter and the political machinations of her husband and powerful father among them — but as long as Britton and Panettiere were at the center the show stayed fairly even keel.
Then came the back half of the first season and things started to go off track. After initially steering clear of cameos, despite shooting on-location in Nashville, suddenly every member of the Grand Ole Opry started popping up to squeeze in a line or two. Juliette's mother appeared and brought a little too much crazy, while Rayna's husband became the mayor and left her for Kimberly Williams-Paisley. Season 2 became even more scattered as the focus shifted to ancillary characters like Clare Bowen's Scarlett and Sam Palladio's Gunnar. Next thing you know, there are assassination plots and a murder-suicide, Juliette is ostracized for questioning the existence of God, and Rayna finds her Tim McGraw in Will Chase's Luke.
Enough! While it's fine that the show has some soap opera elements — so do Scandal and Grey's Anatomy — Nashville has gone so far off-course that some fans have already abandoned it. It's not completely a lost cause, though. With the second season winding down, there are still ways to fix it.
For starters, keep the cameos to a minimum. Just because Rascal Flatts or some NASCAR driver is available doesn't mean that you need to put them on the show. Once and a while is fine, but not every episode… and not when there really isn't any purpose to their being around. Next, lose the political intrigue. No offense to Eric Close, but we don't really care about Mayor Teddy.
Most importantly, put the focus back on Rayna and Juliette. Britton and Panettiere aren't just capable actresses, at their best they are both mesmerizing. Preventing them from engaging with each other — whether in conflict or in country congeniality — is like moving Scandal's Olivia Pope out of D.C.; the whole reason for the show would be lost. Keeping Juliette down too long is a mistake, just as it would be to tone down her ego or her conniving. We don't need her in a happy relationship with Jonathan Jackson's Avery… we need her using all of her assets to get back to the top.
Similarly, Britton needs a good, juicy storyline to sink her teeth into. Having a happy and contented Rayna is not in the best interest of the show. She should be scraping and clawing to maintain her career, not chit-chatting with other country music royalty about her fledgling record label.
The show is teetering on the brink of oblivion — or, worse, irrelevance — and needs to act fast to bring back into focus the stories that drew us in at first. Otherwise, it will be a tough sell to get viewers to come back for season three… if there even is one.