Which New Summer TV Show Is Right for You?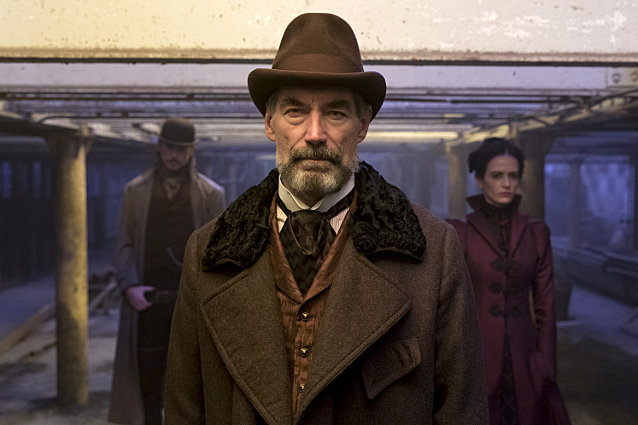 Showtime
With May almost here, the fall television series is starting to wind down in earnest. But just because all of your old favorites are wrapping up for the year, that doesn't mean you have to resort to something drastic like reading or exercise. There's a new crop of television shows vying for your attention once summer rolls around. We've assembled a list of five new shows you should check out.
The Knick
Why you should watch: Steven Soderbergh is sure working hard for a retiree. The recently retired filmmaker will direct all 10 episodes of this limited series that follows Clive Owen as a doctor working in 1900, back when true understanding of medicine was in its infancy, and healthcare was less of a science and more of a series of uneducated guesses. The trailer looks trippy, bloody, and slightly unnerving, giving us the first good reason in a while to break out our program guide and figure out where the hell Cinemax is on the television dial. Premieres Summer 2014.
The Leftovers
Why you should watch: Those still feeling burned by some of Lost's unanswered mysteries might want to steer clear. Damon Lindelof's latest mind-melter of a series tells the tale of the people left behind when a rapture-esque event causes two percent of the world's population to dissapear. The rapture narrative isn't exactly new ground in fiction, but the trailer sure makes a convincing case for watching. the series looks to be full of beguiling mysteries, and interestingly flawed characters. Premieres June 29.
Penny Dreadful
Why you should watch: Sam Mendes and John Logan of Skyfall fame have teamed up for this new drama that takes your 11th grade literature class and throws it in the middle of a Victorian S&M Dungeon. Penny Dreadful perverts classic characters like Dorian Gray, Victor Frankenstein, and Dracula into something else altogether. It looks like a kinkier, and more lurid version of League of Extaordinary Gentleman. The trailer has plenty of uneasy gothic thrills and poncy camp, so this show might very well be the summer's guily pleasure. Plus, Josh Hartnett's mustache is funny. Premieres May 11.
Rosemary's Baby
Why you should watch: To be fair, this remake of the seminal horror film looks pretty terrible, but it looks like the kind of terrible that can quickly turn into something fun with enough wine and a wicked sense of humor. For the uninitiated, the story follows Rosemary, a woman who may or may not be giving birth to the antichrist. Premieres May 11.
Crossbones
Why you should watch: If you have a hankering for pirates this summer, this is probably your best bet. The series features the legendary pirate Blackbeard played by the similarly legendary John Malkovich. We're not likely going to pass up a chance to watch John Malkovich sit on a pile of treasures and ham it up as the campiest pirate on the seven seas. Premieres May 30.