D-List Comedians Gather For New TBS Prank Show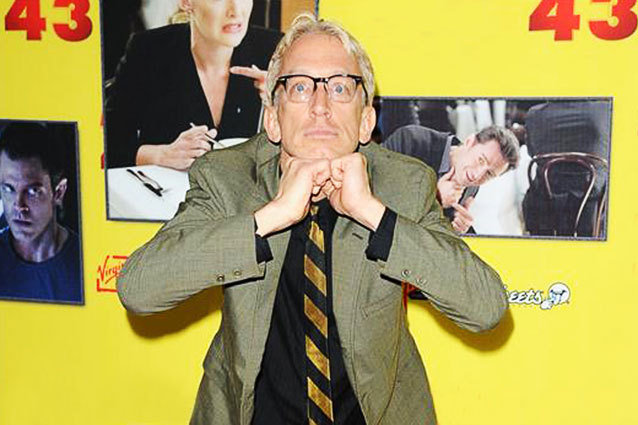 There's something oddly cruel about naming a comedy show that features D-list comedians Who Gets the Last Laugh? (It's all of us at them, right?) Alas, the likes of Andy Dick (who, between this and Dancing with the Stars seems hell-bent on taking up your television), Bam Margera, D.L. Hughley, Bill Bellamy, Tom Green, Charlie Murphy, Bobby Lee, Luenell, and Nicole Sullivan, are hoping they actually will get the last laugh on a new hidden comedy prank show on TBS this fall. 
RELATED: 'Dancing with the Stars' Season 16 Cast Revealed
According to TVLine, the series — which is hosted by Scrubs and Clueless star Donald Faison and developed by Punk'd creators Jason Goldberg and Ashton Kutcher (because they apparently can't get enough of watching people with egg on their face) —will have different celebs come up with outrageous pranks. Whoever has the best one that week (as determined by a live audience) will win $10,000, which they will donate to the charity of their choice. 
RELATED: Bret Michaels Fired During Premiere of 'All-Star Celebrity Apprentice' 
The show features of a mix of people with obligations to TBS (The Big Bang Theory's Kunal Nayar, Men At Work's Danny Masterson), former SNL players (Cheri Oteri, Chris Kattan, Finesse Mitchell), and people with actual clout who have absolutely no reason to be there (what the hell are you doing, Alan Thicke and Kevin McDonald?). Who Gets the Last Laugh? debuts on TBS on Tuesday, April 16 at 10 PM ET. Remember, we're apparently laughing with them this time. 
RELATED: 'Scrubs' Star Donald Faison Weds Jessica Simpson's Best Friend Cacee Cobb
[Photo credit: Sara De Boer/startraksphoto]
---
From Our Partners:


Kim Kardashian's Maternity Style: So Wrong? (Vh1)


60 Celebrity Bikini Bodies: Guess Who! (Celebuzz)