Who is the New Supreme on 'AHS: Coven?'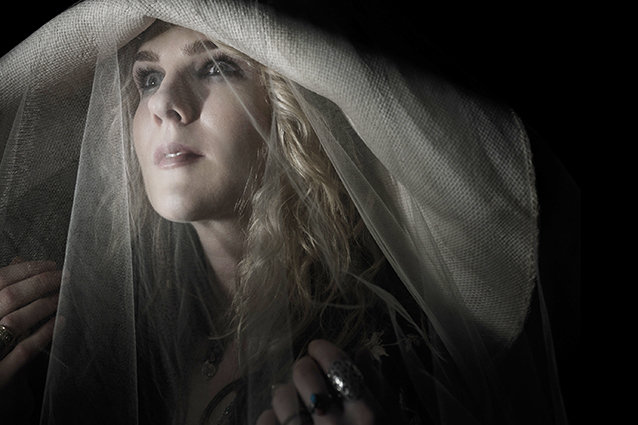 Frank Ockenfels/FX
Fiona Goode (Jessica Lange) has a brief respite from her advancing sickness. After the attempt on her life, she seems in good spirits and as powerful as ever. However, someone is still going to depose her as ruler of the witches of Miss Robichaux's Academy for Exceptional Young Ladies. Here are the candidates for the next Supreme and possible reasons why they might just end up being Mary Wilson. (Note for non-Motown heads: She was famous for being a founding member of The Supremes but had a high-profile feud with Diana Ross and was briefly poor for a while.)
Misty Day
Why She's The Supreme: Misty (Lily Rabe) has the power of resurgence. Resurrecting the dead is one of the mysterious seven wonders. Unlike everyone she has resurrected, she is in near perfect condition. Why She's Mary Wilson: It's too early in the season and she might be a red herring. Also, she's Myrtle Snow's pick for Supreme and as gifted a witch as Myrtle is, she's a little cuckoo for Coco Puffs.
Zoe Benson
Why She's The Supreme: Zoe (Taissa Farmiga) has a killer nether region, which seems like a unique power. Also, she was able to break a spell by Marie Laveau (Angela Bassett) remotely and knock her on her butt. She rematerialized The Axeman and he seems to be back to life. That, technically, could be considered a 7th wonder resurrection. Also, the first episode began with her so she's a major protagonist in the story. Why She's Mary Wilson: It's a little obvious. The audience will see it coming. She also isn't the most adept at magic. Her spells never really work out the way she wants.
Madison Montgomery
Why She's The Supreme: Madison (Emma Roberts) has telekinesis which is Fiona's primary power. She also developed pyrokinesis and Fiona suddenly got sicker. Fiona also took a spell when Madison was resurrected. Also, after being resurrected, despite advanced rotting, she seems in fairly decent condition. Now that she's back to life she's still in the running for America's Next Top Witch Ruler. Why She's Mary Wilson: She did die … pretty easily. Also, while she was dead, she didn't have any magical protection from becoming a plaything for a necrophiliac with a doll fetish.
Queenie
Why She's The Supreme: Queenie (Gabourey Sidibe) bridges the two worlds of witchcraft and voodoo. She also isn't the most likely choice. The fact that Marie Laveau wants to use her to destroy the coven of witches could be a hint. Also, when she learns of Marie's betrayal it'd be an awesome smackdown if she had Supreme power. Why She's Mary Wilson: She isn't a series regular on the show so she may not survive joining the voodoo clan. Also, Fiona healed her with magic. If that happened wouldn't she, via magic physics, get sicker on the spot if one Supreme healed another?
Nan
Why She's The Supreme: Nan (Jamie Brewer) is the least likely choice. She has stayed in the sidelines and hasn't had much of a role in the major storylines. It would be the penultimate WTF moment. Also, Ryan Murphy does like to give actors with Down Syndrome a voice. On Glee, Becky (Lauren Potter) was at the center of some major reveals as well. Why She's Mary Wilson: Despite a strong grasp on her own magic, she hasn't really shown any prominent magical skill outside her own ability.
Kaylee
Remember that firestarter that had freak nasty sex with Hank Foxx (Josh Hamilton) then got shot? Her name was Kaylee (Alexandra Breckenridge). Why She's The Supreme: If we are not discounting anyone resurrected like Misty and Madison, there's no reason why Kaylee couldn't be The Supreme. Also, she was such a scene-stealer when she played the younger Moira the maid in American Horror Story: Murder House. It also looks like she will be resurrected in the episode "Head." Why She's Mary Wilson: It would be a huge leap to upgrade such a minor character to The Supreme. We just want to cover our bases.
Cordelia Foxx
Why She's The Supreme: Cordelia (Sarah Paulson) is the daughter of The Supreme. To date, we haven't seen any of her abilities to know if she has had the power all along. Also, she's repressed a lot of her power until now. When she went blind, she was instantly given a second sight. Could that be a forced manifestation of her supremeness? Why She's Mary Wilson: It might be too much of a leap for her to be the Supreme all this time and not kill Fiona. It also would be a little misguided to make her the Supreme. However, the writers of American Horror Story have done crazier things. Remember the aliens last year?