We Predict Who Wins 'RuPaul's Drag Race'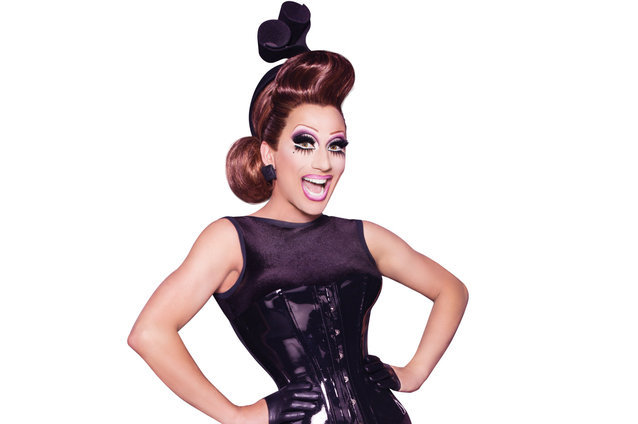 Logo
This season of RuPaul's Drag Race is filled with some of the most talented and attractive queens in Drag Race herstory. However, there is one clear standout: Bianca del Rio. She is loved by the judges, her fellow contestants, and all of America! In other seasons, the home stretch has been a nail-biter. But this season it seems like the final three, set to be named in two weeks, couldn't be clearer to super fans of the show. The secrets of World of Wonder are trapped tighter than Area 51, but anyone watching the show can see even who the last two remaining competitors will be. It's clear this drag race is between Bianca and Adore Delano. It may be insanely early to call it, but Bianca seems virtually unstoppable. If she doesn't win there will be riots in the streets, cats will give birth to snakes, and there will be a Rupocalypse. 
Her Royal Highness Bianca Del Rio
Why she'll win: Bianca is the entire package. She's got the comedy down pat. As a self-proclaimed insult comic, she is not only able to make everyone laugh at the shadiest of reads. She also has one of the quickest wits on the series and possibly the planet Earth. She has exceeded in all of the challenges and has yet to be in the bottom two. She also is channeling all of the series winners. She has the pageantry of BeBe Zahara Bennet, the polish of Chad Michaels, the salty but lovable heart of Tyra Sanchez, the poise of Raja, and her own distinct style like Sharon Needles. She also is a killer comedy queen like Jinkx Monsoon. Oh, and she can sew an entire dress during the length of a song:
Adore Delano
Why she'll take second place: Whether it's her sexy selfies on Tumblr, memorable memes, or videos of her doing live musical performances, Adore is winning the Internet. The judges love her scrappy underdog approach to drag. However, she's more polished than she seems with stunning looks an amazing performances. She's genuinely won the court of public opinion. Despite her occasionally monumental screw-ups on the show no one wants her to leave. In any other season of the show, she would win hands down. However, for her to beat Bianca she'll have to develop the ability to fly, psychically summon Latoya Jackson, and turn water in RuPaul's new Glamazon perfume. Did we mention she sings live?
BenDeLaCrème
Why she might take third: BenDeLa has the makings of the Top 3 with an effervescent personality and an addictive voice. She has performed admirably, however her personality is touch and go. She's adorkable in and out of drag. But, like the equally polished Courtney Act, she's a bit cocky. No one wants to crown a cocky queen as America's Next Drag Superstar. It's hard to reconcile some of her saltier comments about the other queens with her "I'm so nice" persona. Unlike other underdogs on the show like Jinkx and Sharon, she seems to be more perpetrator than victim. But she does deserve the title of Top 3. Her NSFW take on The Little Mermaid is legendary.
Courtney Act
Why she might take third: Courtney has showmanship. She can sing, act, perform and has some of the most memorable costumes of the runway. She's a great host and has the makings of a true television personality. Courtney looks the most like a biological woman of possibly anyone in the show's history. However, Drag Race is not a beauty competition. Like BenDeLa, Courtney has shown the darker side of Sears. Her picking on Joslyn Fox, who admittedly idolizes her, was a bit of a rub. She also seems to be playing the game too hard and is too polished. She seems less her authentic self and more like an actor at a press junket. However, she does have a shot at winning America's Next Top Model. After all, she almost won Australian Idol.
Darienne Lake
Why she's the dark horse: Poor Darienne is another victim of there being too many talented queens this season. Darienne is the first big girl that could take the crown. She's funny and not as bitter as queens of the past. She is sweet, funny, and owns her fabulous looks. Sadly, she's not in contention for the Top 3 unless something were to happen to both Courtney and BenDeLa in the next two episodes. Does anyone have a tire iron? Here's hoping she gets on Drag Race: All Stars because she could destroy the competition. She even appeared on Ricki Lake and inspired Pandora Boxx to do drag.