Who's On 'Hemlock Grove'? Your Definitive List of Creepy Kooks on Netflix's New Series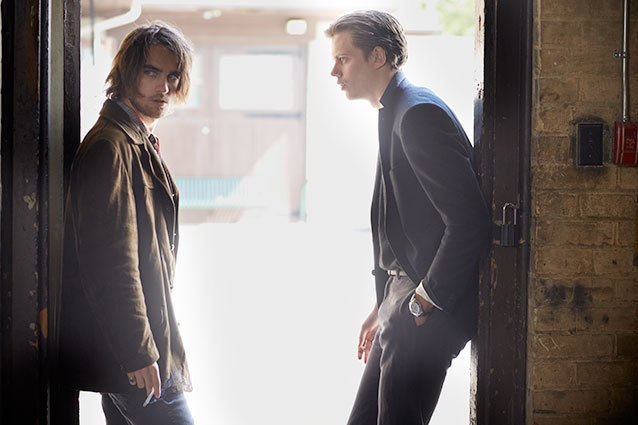 Hemlock Grove hits Netflix April 19 and there's very little known about the brand new horror series, aside from the fact that the NSFW trailer scared (and grossed) the hell out of everyone in the Hollywood.com offices. Producer Eli Roth really does have a way with blood… and guts… and maggots… and bones protruding from skin. You get the idea. 
But we generally know what the series is about (werewolves), who it's from (Roth), why it's a big deal (Netflix's original programming slate), but who are all of these sexy (but also kind of terrifying) people bringing the book-to-series adaptation to life? 
Famke Janssen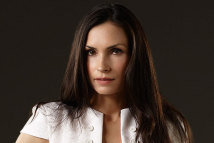 Stars As: Olivia Godfrey, matriarch of the wealthy Godfrey family.
Notable Qualities: Cold, disarming stare; Apparent insatiable lust, which probably makes her a bit of a MILF.
I Know That Face…: Yes, you definitely do. She's the mutant who stole Wolverine's heart in the X-Men movies: Jean Grey.
Crush Potential: She's a hot mom with a dark side. Do the math. 
Bill Skarsgård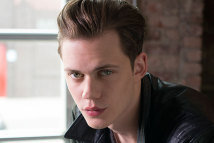 Stars As: Roman Godfrey, son of Olivia and Dr. Norman Godfrey.
Notable Qualities: Good at smoldering; often found fighting with his lusty mother; not averse to teaming up with presumed werewolf gypsies to solve murders.
I Know That Name… Right?: Sort of. Bill is brother to True Blood's Alexander Skarsgård and son to Stellan Skarsgård. He's also got four names (Bill Istvan Günther Skarsgård) and was in 2012's Anna Karenina with Kiera Knightley.
Crush Potential: He's practically got a pedigree as the younger brother of Alexander, plus he's pretty damn handsome. Yeah, you'll be crushing. 
Landon Liboiron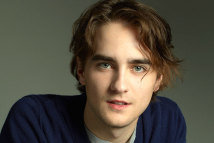 Stars As: Peter Rumancek, a gypsy and quite possibly a werewolf.
Notable Qualities: He's 17, considered "trailer trash" and a gypsy, and he teams up with the town's richest guy his age to solve a murder? You can bet his life is going to get all kinds of rough. It also means he's totally going to have sexual tension (and – we're guessing – then some) with Roman's sister.
I Have No Idea Who This Guy Is: He's Canadian, so you guessed it! He was on Degrassi as Declan. American audiences may know him a little better at the son of Jason O'Mara's hero on the short-lived Fox Sci-Fi series Terra Nova.  
Crush Potential: Tortured werewolf? Duh.  
Penelope Mitchell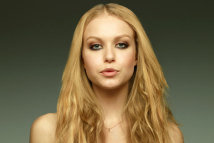 Stars As: Letha Godfrey, another of the wealthy Godfrey brood.
Notable Qualities: Pretty, blonde, likely to attract scruffy gypsy boys like Peter.
I Have No Idea Who This Girl Is: The lovely Australian lady hasn't done much stateside, so this is a bit of a break for her. However, (fun fact) her cousin Radha Mitchell has had some success in the U.S. and is presently starring in ABC's Red Widow. 
Crush Potential: Look at that gorgeous face. Yes, dudes, there's crush potential.
Dougray Scott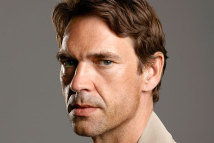 Stars As: Dr. Norman Godfrey, husband of Olivia and father to Roman and Letha.
Notable Qualities: Ruggedly handsome; he yells a lot in the trailer, so we're assuming as the patriarch of a wealthy family, he's seeking order in a world that's about to go completely nuts; owner of a biotech facility that could have something to do with the murder Roman and Peter are trying to solve.
I Know His Face…: Do you like Drew Barrymore movies? Even the ones where she messes with history and fairy tales and murders a British accent while playing a French girl? Then you probably recognize this rascal from Ever After, Barrymore's strange twist on the classic Cinderella tale.
Crush Potential: He seems a little sinister so far, but hey, whatever floats your boat.
Lili Taylor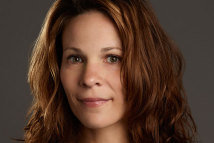 Stars As: Lynda Rumancek, gypsy mom extraordinaire to Peter (could this casting be any better?).
Notable Qualities: She's a gypsy and her son is telling people he's a werewolf. Prepare for sass. 
I Know Her Face…: You'd netter know her face, she was in such classic films as Mystic Pizza and Say Anything… plus she was a regular on Six Feet Under (if you didn't watch it, scurry over to Netflix right now, slacker). She also introduced the founding members of the band Veruca Salt to one another, so, you're welcome.
Crush Potential: She's a pretty lady, but my guess is that's not what she's here for.
 
Nicole Boivin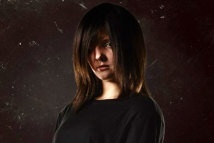 Stars As: Shelley Godfrey, youngest daughter of the wealthy, aloof Godfreys.
Notable Qualities: She's apparently incredibly creepy, which is appropriate because you can bet the name "Shelley" (with an E) is an homage to Frankenstein author Mary Shelley. 
I Have No Idea Who This Girl Is: You wouldn't. This is her first acting gig.
Freya Tingley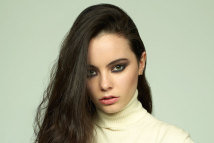 Stars As: Peter's former friend Christina Wendall.
Notable Qualities: She's a teenage girl who's mad at her best friend, who's a hot 17-year-old guy; the sparks will most certainly fly.
I Have No Idea Who This Girl Is: This is her first project of note, through from the looks of the trailer, it may the start of many more.
Crush Potential: She's pretty, she's young, why not? 
Follow Kelsea on Twitter @KelseaStahler
More:
'Hemlock Grove' Giveaway: Yay Free Swag!
'Canceled' Doesn't Mean Canceled on TV, And That's a Problem
Study: Women on TV Murdered More Violently Than Men
---
From Our Partners


Stars Pose Naked for 'Allure' (Celebuzz)


Which Game of Thrones Actor Looks Least Like His Character? (Vulture)