Why John Reese of 'Person of Interest' is One of Network TV's Best Characters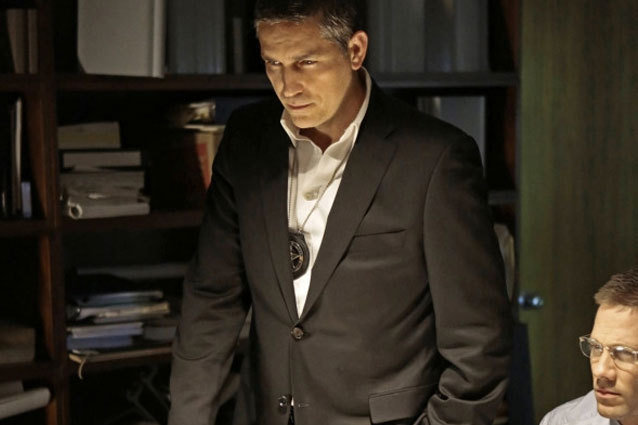 CBS
Once House, M.D. went off the air, the complexity of characters on network TV shows took a nosedive. That was before Person of Interest, which returns Thursday, September 23 at 10 PM ET. It's a well-crafted show with a lot of intrigue, and I consider Jim Caviezel's character John Reese to be one of the best characters on network television now. (Important distinction: I'm not including cable shows here, because they tend to operate on a different level, due to fewer restrictions.)
Reese is a weapon, essentially, but he's so much more than just a fighting machine. He's got a tragic backstory that is unfolding as each season goes on, and Caviezel plays him perfectly. He works with a mysterious billionaire named Finch (played by the spectacular Michael Emerson), who gets unexplained Social Security numbers from a machine that operates a massive surveillance system that Finch helped create and uses them to rescue people who are in danger. 
Adding to the intrigue, Reese wants to find out more about his mysterious boss, and Finch is more than happy to partake in the cat-and-mouse search, knowing full well that he's cloaked his true identity. Reese has found out more than he would like, though, and is still standing by Finch. There's always trouble brewing, though.
Reese isn't a superhero. Though he's quite capable of walking into a U.S. Marshals office and decimating several of them like a force of nature, he's also been shot and actually been outwitted by a nemesis of both of them. He's a very deadly person, but he's human. He's stoic, but Caviezel shows an intelligence and wry sense of humor behind that exterior. Caviezel and Emerson play off each other fantastically, and Taraji P. Henson and Kevin Chapman round off a nice ensemble that makes for very entertaining television. I'm looking forward to learning more about Reese's story.
More:
When Musicians Meet Dictators
'The Mortal Instruments' Sequel Put On Hold
Behind Sony's Studio Gate
---
From Our Partners:


40 Most Revealing See-Through Red Carpet Looks (Vh1)


15 Stars Share Secrets of their Sex Lives (Celebuzz)