Why the 'Dancing With The Stars' Switch-up Is a Bad Idea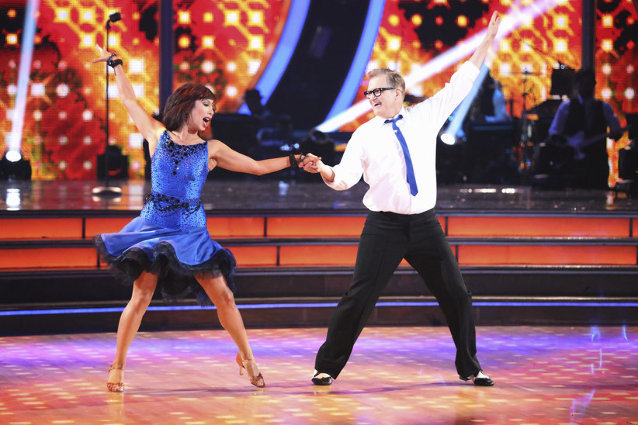 ABC
As a show in its 18th (!) season, it makes sense that Dancing with the Stars decides to revamp and retool as it goes along. In fact, just this season, they replaced host Brooke Burke-Charvet with Erin Andrews – a change welcomed by many fans, who had taken to referring to the former co-host as the "Brooke-bot." Among other changes new to Season eighteen, DWTS has also decided to add a fairly revolutionary twist: with the advent of the "Switch-Up," fans were able to cast their votes via Twitter for new pairings – in other words, they're choosing the dancing partners for Episode 4.
Now, DWTS has always been a show that relies heavily on fan input – it's one of the reasons the show is filmed live, unlike other reality competitions like America's Next Top Model, or Project Runway. When it comes to judging and eliminations, fan vote makes up a whopping 50 percent of the final decision, which allows technically less gifted dancers to progress quite far in the season. It's a great way to keep viewers on their toes, and give them a real input into the season – and now they have even more.
Which should be good, right? Making fans more invested should be a good thing! But there's something else to consider: dance competition though it may be, DWTS is really all about the chemistry. And we don't just mean physical or romantic chemistry, either – using last season as an example, Bill Engvall and Emma Slater's charming father/daughter feelings helped them get almost all the way to the finals (and Jack Osbourne and Cheryl Burke's brotherly/sisterly relationship wasn't too bad either). Already this season, there's a flirtation (scripted or otherwise) between a few of the pairs (most notably between Maks Chemerkovskiy and Meryl Davis), and is that really something we want to tamper with? They say no – in this week's episode, Maks said, "The worst thing that could happen is the switch." He said it with a twinkle in his eye, but there could be more than a grain of truth in that comment.  
What do you think?  Will the switch-up liven things up, or grind things to a halt?  Vote below: