8 Reasons We Should Be Excited For 'Scream Queens'
With Fall banging on our door, it's time to get excited for a slew of new shows coming to a TV near you. The most notable being the horror-comedy anthology, Scream Queens. Helmed by Jamie Lee Curtis and Emma Roberts, the show's story surrounds a series of murders on a college campus related to events that happened 20 years ago, and a sorority caught in the middle. It's created a serious buzz around Tinseltown and here's why we should all be excited for it to premiere!
1. We will get to see some of our favorite actresses in young Hollywood playing sorority girls. 

Fox/GlamGirlBlog
For those who know nothing about going Greek, it will be a hilariously eye opening look into the life of this kind of college secret society.
2. Lea Michele will be showing us a side of herself we've never seen before.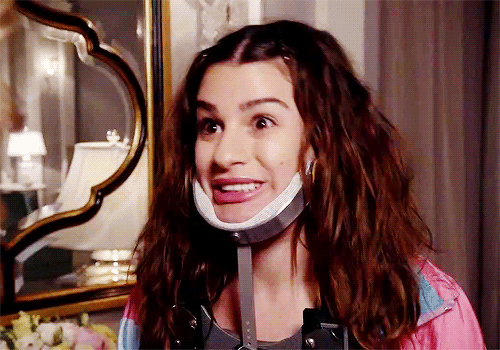 Fox/Wiki
Describing her first day on set, ""When I went on my first day, no one even recognized me. This is like my Charlize Theron in 'Monster' moment."
3. Nick Jonas is rumored to be on-screen in very little clothing, which is never a bad thing.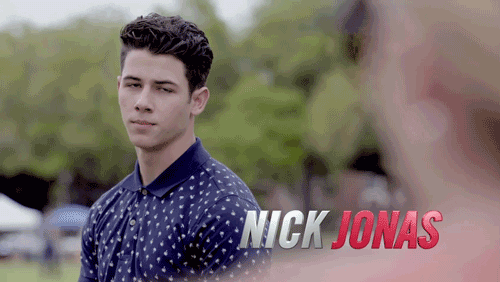 Fox/Giphy
4. Jamie Lee Curtis has a knack for nailing her roles in horror movies (Halloween and Prom Night anyone?), so it's pretty much a given she'll have us hooked from scene one.

WordPress
5. It's a perfect blend of horror and comedy, which will give us all the right amount of terror but prevent us from having nightmares.

Fox/Tumblr
6. Emma Roberts is already getting major buzz for her role as sorority president, Chanel Oberlin, who at first comes off as a major mean girl, but ends up not being that bad.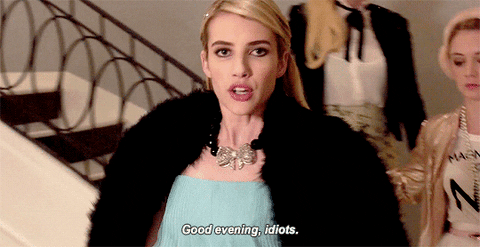 Fox/ETOnline
7. Ariana Grande is on the show, which means we might see her without a ponytail.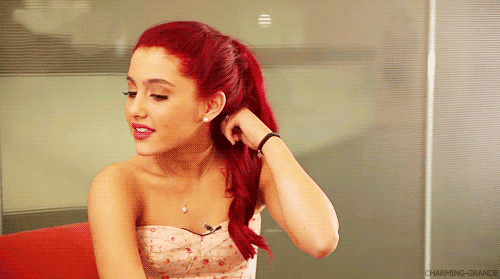 Giphy
8. The freedom to scream along with the cast….obviously.
RELATED:  12 Ways We're Sure Lady Gaga Will Dazzle Us on "American Horror Story: Hotel"