Reasons You Secretly Wish You Were an Inmate at Litchfield Prison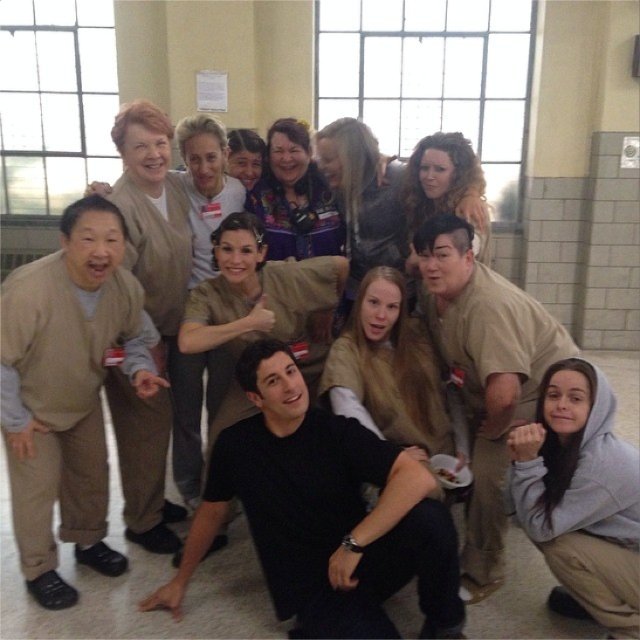 Instagram/emmacat
Going to prison isn't supposed to be fun, but the inmates of Litchfield Prison on the hit Netflix show Orange Is the New Black certainly make it look that way sometimes.
Loyalty Above All Else
No matter who you are, there's a group of locked-up ladies ready to share your pain and fight for you, if necessary. Just look at the partnerships of Morello and Nicky or Poussey and Taystee. Just don't doublecross anyone. Red learned that the hard way in season one and Pennsatucky has been on the outs with everyone this season.
Netflix/GIPHY
New Life Skills
Got a broken TV? Do you need to brush up on your classic literature? Or maybe laundry has never been your strongsuit. The jobs at Litchfield don't seem all that bad and you'd be lying if you said the skills wouldn't be useful once you got out. But the baddest job of all is clearly the kitchen, run by the feisty ladies from Spanish Harlem.
Netflix/GIPHY
Technology Detox
The inmates at Litchfield don't tweet, post pics to Instagram or update their statuses on the regular, but they don't seem too bad off without it. If you feel bound to your cell phone, tablet or laptop, some time behind bars could help you remember how we all used to interact: talking.
Netflix/GIPHY
Extracurricular Activities
When was the last time you got to take a FREE yoga class? Getting your savasana on sounds like a lot more fun with Yoga Jones, AKA Patti Mayonnaise. Beyond that, you could always join a side business, like Red's greenhouse contraband ring, train dogs like Big Boo or stand up for the greater good of your inmates with Soso.
Netflix/GIPHY
Piper still has eight months left, so start placing your bets now for what craziness the third season will bring.