Will the New ABC Sitcom 'Black-Ish' Work?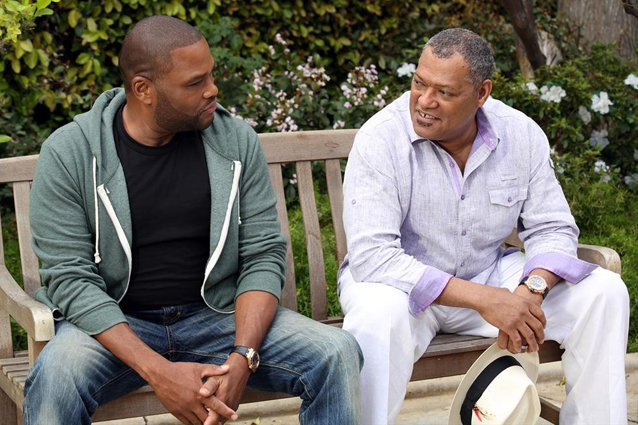 ABC Television Network
Black-ish is a new show coming to ABC this fall, and it's got all the makings of a strong series. It has a great cast (including Anthony Anderson, Tracee Ellis Ross, and Laurence Fishburne), a strong writing team (including Kenya Barris of The Game), and an interesting premise. The Johnsons are a black family living in a predominantly white, affluent neighborhood. The (satirical) question at the center: Does this make them black… or "black-ish"? Looks like we'll have to catch the show to find out.
The trailer and clips have already raised a few eyebrows. For some viewers, it looks like a regressive project, as it seems to raise questions that The Cosby Show trounced years ago, and without poking fun at the notion. There's also the question of how long a show can run on this premise. Will audiences (black and white) want to tune in every week to watch Papa Johnson stuggle to bring black culture (as he understands it) into his household?
If the sole concept of the series is to showcase the problematics of being black and well-to-do in America, then it may not be successful. But there's a good chance that the trailer is playing a bit sensational. And even if it's not, just because we had the Cosbys did it doesn't mean that race is no longer an issue in America (obviously). If the show is, ultimately, about a family with its own set of unique problems that also appeal to a larger audience, ABC could be on to something.
Follow @Hollywood_com Follow @shannonmhouston