'Wolf Watch' vs. 'The After After Show': Which 'Teen Wolf' After Show Is Superior?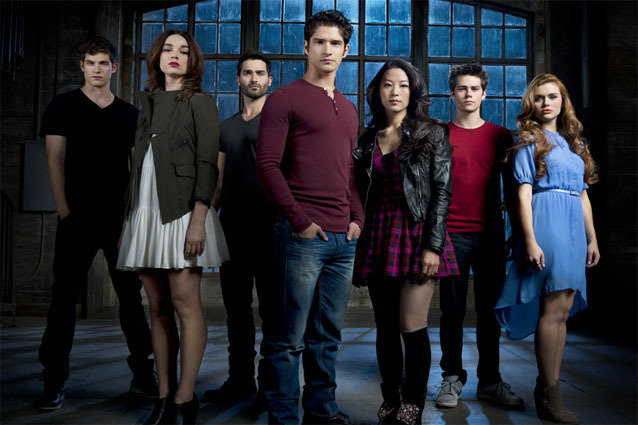 MTV
It might seem a little excessive that MTV's Teen Wolf has not one but two after-shows for fans to watch. There's Wolf Watch, hosted by former cast member Jill Wagner, that airs on MTV immediately following Teen Wolf, and then there's The After After Show, hosted by Morgan Evans, which is streamed on MTV.com. Although they both offer more teenaged werewolf fun for fans, which after show is the best?
Hosts
Wagner or Evans? While we certainly love the ever-classy Wagner — and she has credibility since she was actually on Teen Wolf —  we're going to have to go with Evans. Personally, we look for humor, and the ability to deliver off-color jokes without offending us, in an after show host.
Wolf Watch 0, The After After Show 1
Guests
Each week, The After After Show welcomes a guest on the show. Sometimes it's a cast member; sometimes it's Jeff Davis himself. However, one guest pales in comparison to what Wolf Watch offers: three guests from Teen Wolf, another MTV series, or a musician. And they're always hilarious.
Wolf Watch 1, The After After Show 1
Segments
Can we talk about The After After Show's "Teen Wolf: The Reality Show" segment and how amazing it is? Also, the "Gif-Bait" segment provides all the silly faces we could ever want. Meanwhile, Wolf Watch only has a discussion of the most recent Teen Wolf episode. They also keep a running tally of the hook ups, fights, and shirtless dudes, which, we'll admit, is hard work, but nothing in comparison to TAAS.
Wolf Watch 1, The After After Show 2
Clips
Although The After After Show is fantastic, MTV gives all the preview clips — and that awesome end-of-season trailer — to Wolf Watch. It's a no brainer.
Wolf Watch 2, The After After Show 2
Fan Engagement
Although Wolf Watch's Alpha of the Week gets his or her questions answered by the cast, The After After Show actually grants fan wishes. Plus, Evans' co-host, Lohanthany, picks his favorite fan reactions under #PackReacts on Instagram, which offers even more interactivity.
Wolf Watch 2, The After After Show 3
Winner: The After After Show!