5 Facts You Didn't Know About 'Game Of Thrones' Hodor
***SPOILERS AHEAD***
Hodor may not have been the wisest or most powerful character on Game of Thrones, but he was certainly one of the most beloved. He was a servant to the House of Stark since he was a boy, and he never wavered in his loyalty. Also, his vocabulary began and ended with the word "Hodor" but you probably already knew that. Here are a few things you didn't know about Hodor! (Or rather, Kristian Nairn who played the gentle giant.)
1. Hodor is a DJ when he's not Hodor.
Kristian Nairn has been a DJ for over 20 years. He's worked alongside Calvin Harris, Mylo, Scissor Sisters, Alphabeat and has performed in South Africa and Australia. He even went on a US Tour which he brilliantly titled, Rave of Thrones in 2014.
2. Hodor used to be partially deaf.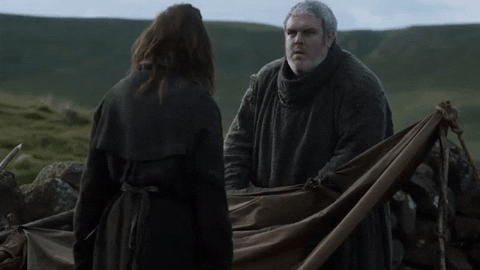 When asked about the difficulty of portraying a character with the vocabulary of a single word, Kristian Nairn said in an interview with Yahoo News Australia,
"Unlike in the book, where Hodor's emotions are portrayed by a combination of the single word, the situation, and the reader's imagination, I have a very powerful medium to use as well: my body language. I was partially deaf when I was a child, and often in school, before I was fixed, I had to read context and emotions from people's faces and body language."
3. Hodor does not have a large scar on his temple in the books.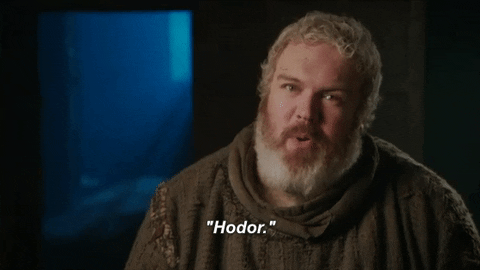 The scar on Hodor's right temple was added by the makeup department to conceal one of Narin's tattoos.
4. Hodor wore a Half-Giant prosthetic penis.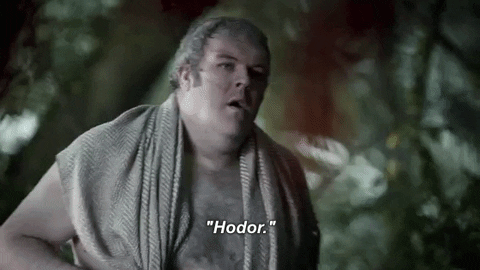 If you remember, Hodor went full frontal way back in episode 8 of season 1 in "The Pointy End." Hodor had been bathing and had forgotten to put his clothes back on before going to see Osha and Bran. Osha commented that Hodor may have giant blood in him. Nairn recalled that it was raining when he shot the scene, and that there were about 200 people around. Obviously, he was very uncomfortable.
5. Hodor is a fan of Yogscast.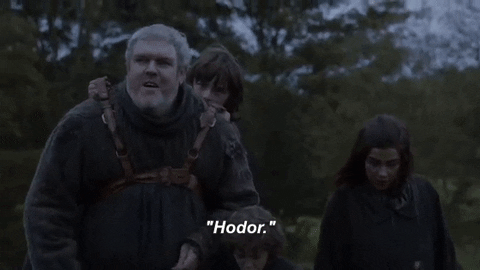 Nairn has stated that he's a big fan of Yogscast and has listened to all of the YoGPoDs. He also appeared as a guest for an interview for the podcast in their 37th episode.
Let us know what you loved most about Hodor in the comments below.