12 Facts You Didn't Know About Kit Harington
Game of Thrones
is full of unique and memorable characters and you probably know all of them pretty well. But how well do you know the actors who play them? Here are 12 facts you didn't know about
Kit Harington
, the actor behind Jon Snow a.k.a. DA KING IN DA NORF!
1. Kit's full name is Christopher Catesby Harington.
He did not know his real name until he was 11 years old. His mother named him after the English playwright Christopher Marlowe but he prefers to go by Kit.
2. He comes from a prominent family and descends from many Earls, Baronets, Peers, Dukes, and Viscounts.
His father is Sir David Richard Harington, 15th Baronet, a businessman. In addition, His grandmother on his father's side was Lavender Cecilia Denny which makes him a descendent of King Charles II. Charles II was the King of England, Scotland, and Ireland from 1660 to 1685 and the King of Scotland from 1649 to 1651.
3. He also claims to be a descendent of the inventor of the flush toilet.
Sir John Harington created the flush toilet for Queen Elizabeth I back in the 16th century. While Kit admits that he and the inventor are very far removed, he confirms that they are indeed related.
4. Before acting, he originally wanted to become a journalist, a cameraman, or a war correspondent.
5. He played the lead role in the National Theatre's adaptation of War Horse while at drama school.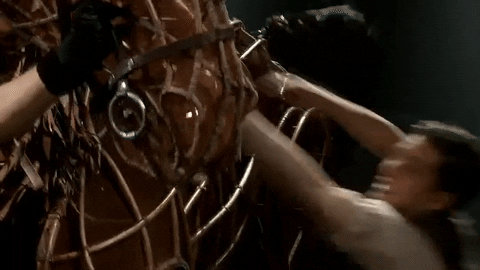 He played the lead role of Albert Narracott and the play won two Olivier Awards.
6. He wore a wig while filming the pilot for Game of Thrones.
However, he grew his hair out for the rest of the first season. He states that he's never had long hair before he played Jon Snow and will likely cut his hair short again once he's done playing the character.
7. He got into a fight the night before his Game of Thrones audition and showed up with a black eye.
He had apparently gotten into a fight in a McDonald's the night before. Some guy started making rude comments to his date so Kit started a fight and got punched in the face. On the bright side, Kit likes to think that his black eye made him seem tougher during his audition and may have helped him get the job.
8. His Northern accent is based on Sean Bean's accent.
He originally auditioned for the part of Jon Snow in his own accent but the show wanted the sons of Sean Bean's character to have their father's accent.
9. In 2012, he broke his ankle while trying to break into his own apartment.
He was locked out of his apartment and fell when he tried to climb in. As a result, the crew had to figure out ways to shoot around his injury.
10. He loves horror films.
Some of his favorites include The Shining, The Ring, The Wicker Man, and the Scream films.
11. But he's not a big fan of Twitter.
He says he already speaks about himself enough already for publicity that he doesn't want to do it in his free time as well so you won't find him on any Social Media platforms.
12. He has a fear of spiders, needles, and flying.
Oh and White Walkers. He's also afraid of White Walkers.