'Dexter' Scorned Lover Yvonne Strahovski to Return for Season 8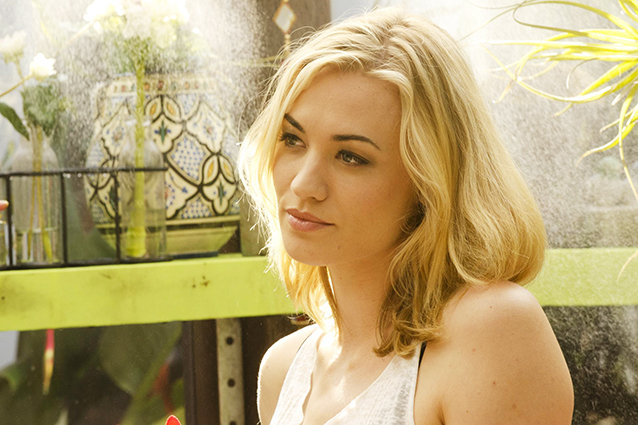 Hannah McKay — tricky blonde, prophetic florist, serial murderperson, and woman scored — is back. Indeed, the thorn in season seven of Dexter's side, played by Yvonne Strahvoski, will be returning for the series' upcoming eighth and final season, a rep for the Showtime staple confirms. And something tells us Dexter (Michael C. Hall) ain't going to be too pleased about it.
For those who somehow forgot about the infamous Hannah McKay and where we left her at the end of Season 7, Dexter's serial lady love had just been put in jail for murder (thanks to her lover, Dexter, and his need to protect himself and his sister, Deb) only to escape after giving herself a seizure in court (the girl is nothing if not determined). Obviously this means Hannah comes back: either for Dexter, Deb, or maybe even to try and ruin Dexter's life the way he ruined hers. I mean, the gal does know all about Dexy's ~Dark Passenger~ so, oops! It's like the old saying goes: never trust a serial killer.
No word yet on what capacity Strahovski's character will return — but something tells us it's bound to get deadly up in Miami this summer. Some more. Because that place is a cesspool of murderers and barely held together by one of the most incompetent homocide divisions in police history. Gosh, Florida really is the worst!
Follow @AliciaLutes on Twitter 
More:
New Bloody Trailer for 'Dexter' Season 8
'Dexter' Season 8: Whose Name Will Be Added to the List?
'Dexter' Season 8 Moves to Summer
---
From Our Partners


Jessica Alba Bikinis in St. Barts (Celebuzz)


Pics of The Rock Making Things Look Small (Vulture)