'The Last Stand': Forest Whitaker, Rodrigo Santoro Discuss Their 'Badass' Characters — VIDEO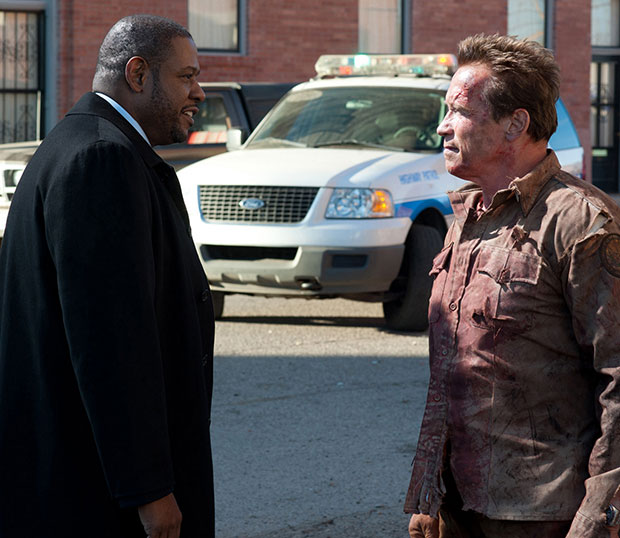 Hollywood's newest action comedy, The Last Stand, is filled to the brim with "badass" characters. Speaking on behalf of their roles, who are duly doled this description, are Forest Whitaker and Rodrigo Santoro in the below video interview. While Whitaker is forced to fight crime from an office building as a high ranking federal agent, Santoro really gets to get his hands dirty as an Iraq War vet and one member of Sheriff Owens' (Arnold Schwarzenegger) motley crew of deputies.
In the video below, Whitaker and Santoro delve into some of the harsher aspects of their characters, but also into the softer and more vulnerable moments: Agent Bannister's (Whitaker) eventual admission of pride for the menace that is Sheriff Owens, and Frank's (Santoro) methods for coping with the pain the war has instilled upon him. Check out the interview below, and catch The Last Stand in theaters now.
[Photo Credit: Lionsgate]
More:
Jaimie Alexander Talks 'The Last Stand': Action, Comedy, and Korean Food — VIDEO
Why Schwarzenegger Took on 'The Last Stand': 'This Is What the Fans Want to See'

100 Hottest Women of the Century: Do You Agree?