'The Haunting in Connecticut 2: The Ghosts of Georgia': Actual Movie Title Gets Trailer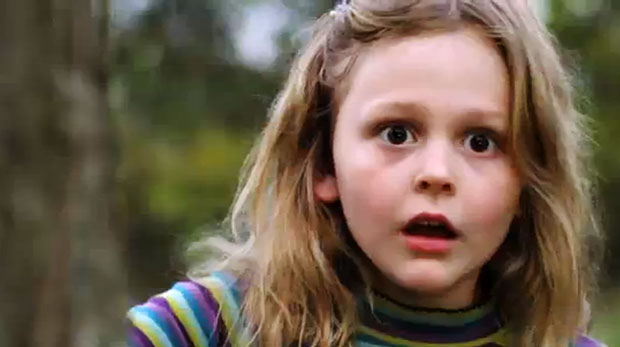 When I heard the title for The Haunting in Connecticut 2: The Ghosts of Georgia, my first thought was, "Wait, they made a sequel to The Haunting in Connecticut, which was a terrible movie but an awesome/terrifying Discovery Channel A Haunting special? Will Virginia Madsen be in it? What's she up to?" My second thought was, "Wait, is there a town in Georgia called Connecticut? Because that is the only reasonable explanation for that completely ridiculous title that is destined for the Craziest, Longest, Silliest Movie Title hall of fame."
To answer myself, "Yes, they did make a sequel to The Haunting in Connecticut which was a terrible movie but an awesome/terrifying Discovery channel A Haunting special," "No, Virginia Madsen is not in it," and "No, Georgia is not a town in Connecticut, the title is just completely mystifying, geographically impaired, and ridiculous."
We know this one is taking place in Georgia proper, not Connecticut, because the hyper low-budget trailer opens up with banjo music and shots of the about-to-be-haunted family living in the backroad sticks, and because the cast members (which includes the stellar lineup of Katee Sackhoff, Chad Michael Murray, Abigail Spencer, and a little girl who sees dead people/things) say things like "reckon" and "mama." I'm watching The Haunting in Connecticut 2 in New York City, where are you watching? It doesn't count if it's Connecticut. Enjoy:
The Haunting in Connecticut 2: The Ghosts of Georgia opens in limited release (presumably Georgia and/or Connecticut) and VOD on February 1, 2013. 
[Photo credit: Lionsgate]
More:
'Paranormal Activity' Gets Spoofed In Marlon Wayans' 'A Haunted House' — TRAILER 
'American Horror Story' By the Numbers: Bad Santa
How Will Horror Movies Continue to Frighten Us?

11 Worst Movies of 2012! (Moviefone)