Trek Fans, Fill in the Blanks: 'Star Trek Into Darkness' Synopsis Revealed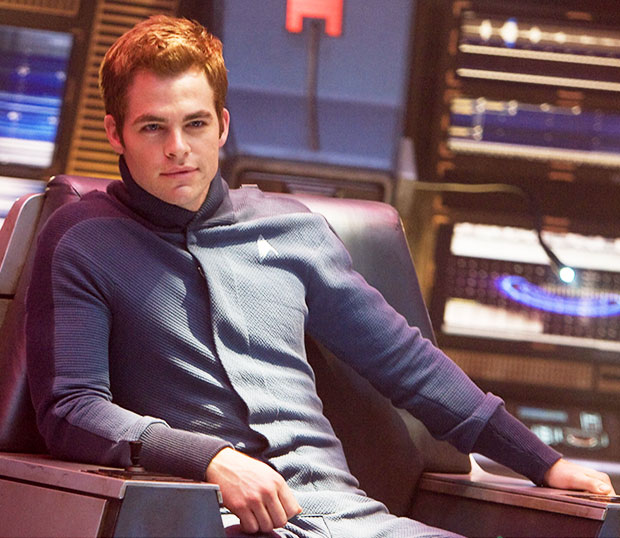 The promise of an "epic chess game" may not be the biggest sell for fans of explosive blockbuster action, but we're guessing in the case of Star Trek Into Darkness, the phrase might be more of a metaphor. Then again, they pulled it off in Harry Potter and the Sorcerer's Stone.
Whether Captain Kirk, Spock, and the rest of the U.S.S. Enterprise will be facing off in the classic board game, the other tantalizing teases made in the sequel's newly released official synopsis (below) are enough to leave this Searching for Bobby Fischer fan sufficiently stoked. Director J.J. Abrams retakes the captain's chair for Star Trek Into Darkness with Chris Pine, Zachary Quinto, and Zoe Saldana all returning for another round of intergalactic adventuring. Benedict Cumberbatch joins the cast as a villain who has, miraculously in the age of paparazzi photos and Internet leaks, remained a mystery even after shooting has wrapped. The below synopsis is our first bit of info on what classic character (or new creation?) Cumberbatch will play in the film:
In Summer 2013, pioneering director J.J. Abrams will deliver an explosive action thriller that takes Star Trek Into Darkness.
When the crew of the Enterprise is called back home, they find an unstoppable force of terror from within their own organization has detonated the fleet and everything it stands for, leaving our world in a state of crisis.
With a personal score to settle, Captain Kirk leads a manhunt to a war-zone world to capture a one man weapon of mass destruction.
As our heroes are propelled into an epic chess game of life and death, love will be challenged, friendships will be torn apart, and sacrifices must be made for the only family Kirk has left: his crew.
So we beam it to you, Trekkers: does Cumberbatch's baddie, apparently "from within" Starfleet, remind you of any existing characters? Who will be the Black King to Kirk's White Bishop, and what is the personal grudge enveloping it all?
We'll find out when Star Trek Into Darkness arrives in theaters on May 17, 2013, or perhaps even sooner, when the movie gets its first tease on IMAX screens this December.
Arm the photon opinions and fire away.
Follow Matt Patches on Twitter @misterpatches
[Photo Credit: Paramount Pictures]
More:
IMAX President Talks 'Star Trek Into Darkness,' the 20-Picture WB Deal, and Beyond
'Star Trek Into Darkness' First Look: What In the Hell Is Spock Doing? — PIC
'Star Trek 2' First Look: Benedict Cumberbatch as Shocking Villain
You Might Also Like:

Chris Brown Makes NSFW Poop-Related Insults, Deletes Twitter Account

'Liz & Dick' Is Bad in the Worst Possible Way: Review