'Anchorman 2' Casts John C. Reilly (Or, at Least, a John C. Reilly Look-alike)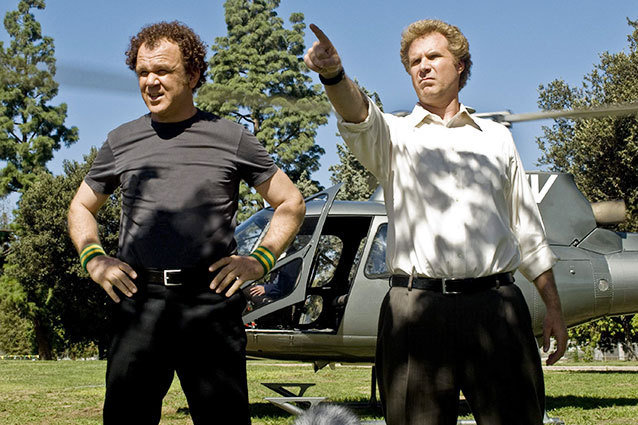 Nobody would have put money on John C. Reilly not appearing in the upcoming Anchorman sequel. Since his inception into the Frat Pack community by way of Talladega Nights, Reilly has been the constant Costello to Will Ferrell's… other, slightly taller Costello, a pattern that all but promises to continue come the revival of Ron Burgundy: Bleeding Cool has apprehended a casting call from CL Casting, seeking a John C. Reilly stand-in for an in-production Atlanta, Ga.-based film (the sequel is presently shooting in said location):
Do you look like John C. Reilly? We're seeking a caucasian male, 6'2″, any age. THIS SHOOTS TOMORROW, FEB 28th. Please submit your stats and 3 photos to TeachMan2ATL@gmail.com with the subject line JOHNNY DOUBLE.
RELATED: James Marsden Joins 'Anchorman 2'
Although reps for Reilly and Anchorman 2 were unavailable for confirmation, the inclusion of the actor in this movie is a no-brainer. The original anchorman — since which we've seen Reilly/Ferrell pairings in the aforementioned NASCAR comedy, Step Brothers, Tim and Eric's Billion Dollar Movie, and some Internet projects like Fight for Your Right Revisited and this nonsense — feels kind of empty without Reilly… especially with the hordes of Ferrell friends making up the supporting team: Vince Vaughn, Luke Wilson, Ben Stiller, Kathryn Hahn, Chris Parnell, Jack Black, Fred Armisen, and Seth Rogen among the backup players.
So what role might Reilly, if he is in fact on board, take for the sequel: a rival newsman in the vein of Wes Mantooth and Tim Robbins' villainous public-access anchor? A station manager with a distaste for Burgundy's free-wheelin' attitude? An internet journalist who looks to discredit the entire media of television news broadcast with his Julian Assange-like passion for free information?
RELATED: Kristen Wiig Joins 'Anchorman 2'
And more importantly, who do we know that looks enough like John C. Reilly to nab the gig? Craft services' doggy bags. That's really livin'.
Follow Michael Arbeiter on Twitter @MichaelArbeiter.
[Photo Credit: Columbia Pictures]
---
From Our Partners:

Kate Upton Bares All In Body Paint (Celebuzz)


33 Child Stars: Where Are They Now? (Celebuzz)