Halloween Update: There's an Animated 'Addams Family' Movie in the Works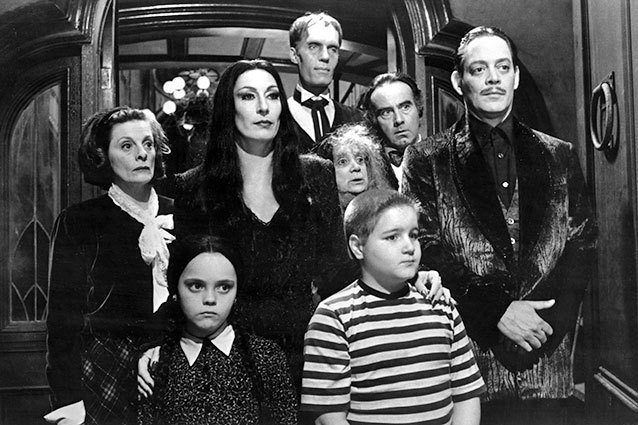 Paramount via Everett Collection
They're creepy and they're kooky, mysterious and spooky, they're back for one more movie, the Addams Family. According to Variety, the spooky family is being rebooted as an MGM animated movie.
The final negotiations are still underway, but Pamela Pettler (Corpse Bride and Monster House) is set to pen the screenplay, and BermanBraun's Gail Berman and Lloyd Braun are in talks to produce the film. Earlier in the year, it was expected that a Tim Burton-led stop-motion Addams Family movie would be made, but the project was put to rest in July.
While we're not a fan of all of the reboots that are being announced as of late (we're looking at you, Charmed), we're pretty excited that our favorite Halloween-esque family is inviting us back into their mansion. When you've got a set of characters — especially one that has a family dynamic — that are off-kilter (in the best way possible), it's not a bad move to reincarnate them for another go-around. 
The Addams Family has been around since 1938 when the family came to life in Charles Addams' comic strip, and 75 years later, it's seen its fair share of air-time. The family came to the masses via ABC's sitcom, which aired from 1964 to 1966, and then was the basis for a handful of other TV series (one being an animated version), two Paramount live-action films (The Addams Family and Addams Family Values), a musical, and the straight-to-video reboot Addams Family Reunion (which we like to pretend never happened). Suffice it to say, the black-clad family certainly has enough of a fanbase — one that loves a dose of nostalgia every now and then — to warrant another reboot.
Plus, we're just super psyched to see which version of Wednesday is going to come out to play: the sweet-natured girl who loved her pet spiders (a la the '60s TV series) or the morbid girl with a deadpan wit and an urge to murder her brother (also known as Christina Ricci in the 1991 live-action film). We're definitely hoping it will be the diabolical Wednesday.