'Breaking Dawn' to Make Box Office Stuffing of Rivals!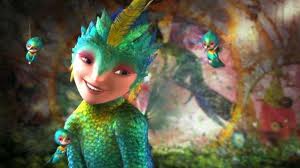 Bella, Edward and Jacob take on a host of wide release newcomers this weekend including Paramount's release of Dreamworks Animation's Rise of the Guardians in 3-D, Ang Lee's acclaimed Life of Pi in 3-D, and FilmDistrict's re-make of Red Dawn.
The Twilight Saga: Breaking Dawn, Part 2 from Summit Entertainment (a Lionsgate company) will top the Friday through Sunday portion of Thanksgiving weekend with a likely gross in the mid-$40 million range and around $65 million for Wednesday through Sunday. Breaking Dawn, Part 1 dropped 70% in its second weekend at the same time last year(earning $41.7M for 3 days & $61.8M for 5), but based on stronger word-of-mouth this latest installment will likely show greater stamina. With solid mid-week grosses ($10.1 million on Monday alone), the film could finish the Thanksgiving holiday weekend with a massive $220 million in North America and well over $400 million worldwide!
This will put the vampires and werewolves tale well ahead of the new Thanksgiving releases. First up is Rise of the Guardians which is looking at a fairly modest Wednesday through Sunday opening frame of around $40 million and a possible low $20 million gross for the weekend portion alone. This "all-star" movie brings together classic and iconic childhood characters Jack Frost (Chris Pine), Santa Claus (Alec Baldwin), The Tooth Fairy (Isla Fisher), The Easter Bunny (Hugh Jackman) and the Sandman in an epic battle to protect the children of the world from The Boogeyman (Jude Law). This will be the last DreamWorks Animation film to be distributed by Paramount Pictures, with the next film to be distributed by 20th Century Fox.
PHOTOS: Really? 18 Ridiculous Plot Twists
Next up for the holiday movie feast is 20th Century Fox's Life of Pi based on Yann Martel's bestselling 2001 book about a teenage boy set adrift in the middle of the ocean on a raft with four animals as his only companions. This fantastical adventure has been winning praise for its stunning 3-D visuals and is gaining Oscar buzz. Directed by Ang Lee (Brokeback Mountain, Crouching Tiger, Hidden Dragon), this epic film with a reported $120 million budget will have to bank on solid word-of-mouth in the coming weeks to keep it afloat. This weekend a 5-day gross of around $20 million (and low to mid-teens for F-S-S) is expected for its debut in around 2,900 theaters.
FilmDistrict will release the re-make of Red Dawn in 2,678 theaters in North America on Wednesday (expanding to 2,724 theatres on Friday). This time Thor-Hunk Chris Hemsworth, Hunger-Gamer Josh Hutcherson, Adrianne Palicki and Jeffrey Dean Morgan star as American citizens protecting their small town from a North Korean invasion. The original film released in 1984 featured small-towners Patrick Swayze, C. Thomas Howell and Charlie Sheen battling Russian military forces. According to the press release, pre-release tracking indicates that the film could post a five-day gross in the very high teens with a three day (F-S-S) in the low teens. This should be a fine result for FilmDistrict which did not produce the film rather only acquired distribution rights.
PHOTOS: 12 Unforgettable 007 Death Scenes
Of course Bond, James Bond will continue to make his formidable presence known in the well-reviewed and highly successful Skyfall. The highest grossing Bond film to date as it closes in on $700 million globally, this is also the most universally-praised Bond film in years. An expected weekend gross in the high teen range will put the film within shooting distance of $200 million in North America alone, by the end of the long holiday period.
This will also be a great Thanksgiving weekend for those who have been chomping at the bit to see the much talked about films Silver Linings Playbook from The Weinstein Co. (which expands into about 420 theaters on Friday) and Anthony Hopkins in Fox Searchlight's Hitchcock which opens on Friday in limited release in 17 theaters.