This Week in Cannes Reviews: Palme d'Or Winner 'Winter Sleep,' 'The Clouds of Sils Maria' and More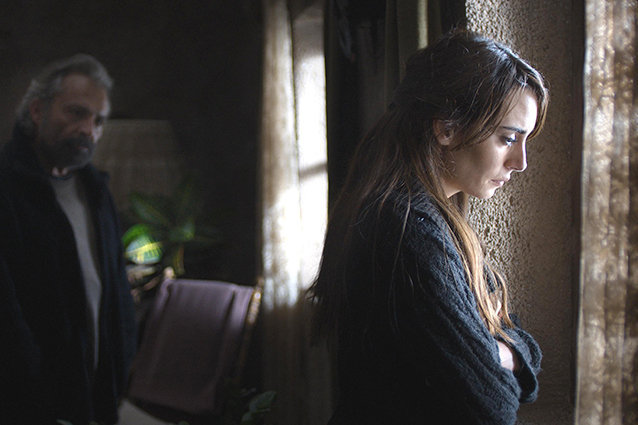 Memento Films
The films have all premiered, the awards have been handed out, and the yachts are headed back home: the Cannes Film Festival has officially come to an end, which means even those of us lucky enough to spend two weeks on the French Riviera must now head for less-idyllic shores. But just because the festival has wrapped up, that doesn't mean there aren't a few films left to catch up on, and so we've rounded up the last of Cannes' biggest and buzziest films, including the winner of the Palme d'Or, a gang movie told entirely in Ukranian sign language and Kristen Stewart's best-reviewed film role yet. 
Winter Sleep
This year's Palme d'Or winner was also the longest film in competition, with a runtime of just over three hours. However, its epic length didn't deter judges from heaping praise on the film, which follows retired actor and hotel owner Mr. Aydin (Haluk Biginer) as he deals with the dissolution of his marriage to Nihal (Melisa Sozen). As the slow winter season arrives, the relationship between Aydin and Nihal becomes more and more fractured as she attempts to get him to face up to the issues that have made so many people turn against him. Winter Sleep is director Nuri Bilge Ceylan's fourth win at Cannes — he has won the second place award twice, in 2002 and 2011, and took home a directing award in 2008.
"Given that the title virtually encourages viewers to nap during the proceedings, Winter Sleep is no chore to sit through. Most of its characters are complex and compelling, and the actors' faces, craggy or lustrous, reward fascinated study. The movie indulges one frustrating narrative trope in too many Cannes contenders: the unexplained disappearance of a major figure more than halfway through the story […]. But as austere soap opera or probing character study, Winter Sleep validates the viewer's attention, if not its nearly 200-min. running time — make that ambling time." – Richard Corliss, TIME
"That said, the performances are strong (bar a scene between Aydin and Nihal in which Bilginer suddenly plays Aydin as so one-note patronizing and condescending toward his young wife that we just wanted to punch him) and Ceylan's and DP Gokhan Tiryaki's way with composition and cinematography is in evidence even in the interior scenes (which are most of them), lighting faces warmly and designing shots richly, which needs to happen when almost everything takes place in shot-reverse-shot, he-says-then-she-says format. But the unpleasantness of being constantly trapped in the middle of conversations of increasing resentment and bitterness starts to take its toll less than halfway through this marathon-length film as we start to realize that just as the characters all seem defined by the overweening desire to have the last word in every discussion […], it's a foible of Ceylan's too." – Jessica Kiang, The Playlist
Mommy
Helmed by 25-year-old Xavier Dolan, Mommy is set in the distant future, where parents are forced to either care for their unstable children or send them to detention centers. Diane (Anne Dorval), is a single mother who is struggling to raise her violent son, Steve (Antoine Olivier Pilon) on her own. Diane eventually begins to receive help from their mysterious new neighbor, Kyla (Suzanne Clement), and together, the three of them form their own dysfunctional family. Dolan was awarded the jury prize at the festival, an award that he (the youngest director in competition) shared with Jean-Luc Godard (the oldest), for his film Goodbye to Language 3D.
"Dorval gives a force-of-nature performance as Diane "Die" Despres, a glamorously trashy middle-aged widow whose teenage son Steve suffers from Attention Deficit Hyperactivity Disorder, bouncing off the walls as he struggles to contain his explosively violent temper. Pilon is great casting for Steve, charismatic and manipulative, volatile but vulnerable. […] Diane and Steve are both flawed characters, neither victims nor villains. Their conversations are combative and prickly, full of salty slang and occasional physical contact, with teasing hints of incestuous intimacy that the script never fully explores. Unlike Dolan's typical protagonists, these are not bourgeois bohemian hipsters but damaged blue-collar outsiders, struggling yet ever hopeful, bursting with a vitality and vulgarity that give the film its raw humor." – Stephen Dalton, The Hollywood Reporter
"It's a needlessly complicated introduction that makes the film to come sound somewhat like science fiction; Die and Steve's household, however, is believably exceptional enough to render the mitigating circumstances unnecessary. Their sparring is engrossingly abrasive, but the film risks wearing itself (not to mention its audience) out within a mere quarter-hour. Dorval and Pilon, both remarkable, are cranked up to 11 from the get-go, while Dolan's chosen aspect ratio forces cinematographer Andre Turpin into a claustrophobically repetitive routine of alternating, invasive close-ups. It's bravura filmmaking, all right, but the center cannot hold." – Guy Lodge, HitFix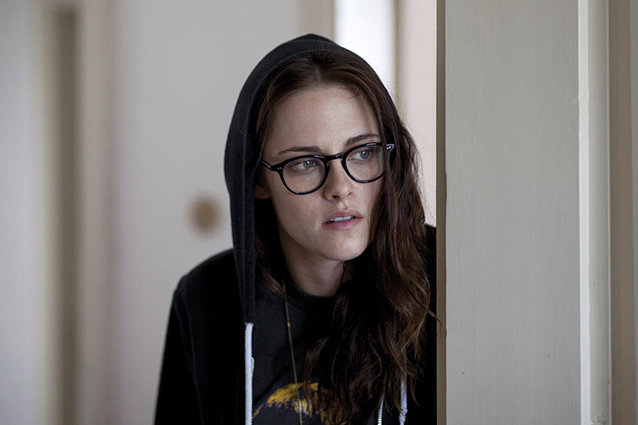 IFC Films
The Clouds of Sils Maria
Oliver Assayas' bilingual Hollywood drama stars Juliette Binoche as Maria Enders, an actress entering the twilight of her career, who has signed on to star in a revival of the play that made her famous about an ambitious young girl who drives an older woman to suicide. As she spends more and more time with the Hollywood starlet (Chloe Grace Moretz) taking over her old role, Maria's life begins to crumble, and she comes to rely on her loyal assistant and only friend Valentine (Kristen Stewart). The role forces Maria to confront the person she is and used to be and reconcile with her past and the impending pressures of time.
"Maria and Val love each other and live together, but their friendship has never been on an equal footing. Passing a cigarette back and forth, they proceed to rehearse the old play to the point where it highlights and defines the running tensions between them. Val, we come to realise, is the real Sigrid in this movie. Assayas is a supple, playful and confident director whose eclectic body of work has embraced mercurial satire (Irma Vep), period drama (Sentimental Destinies) and terrorist thrills (Carlos). […] It's a study of the artistic elite from a fully paid-up member, a story that proves a little too tolerant of the preening peacocks at the summit and too glibly dismissive of the bottom-feeders (hacks, paps and internet trolls) down below." – Xan Brooks, The Guardian
"Assayas' screenplay deftly celebrates the act of creation and neatly demonstrates that works of art, like people, can be viewed from different angles, their true meaning unknowable. The French filmmaker also neatly dovetails the relationship of Sigrid and Helena with that of Maria and Valentine: the pair are close, at times bordering on getting too close, and their power dynamic squirms and coils as the film develops – a Maloja Snake of its own." – Matt Risley, Total Film
Leviathan 

A modern re-telling of the Book of Job, Leviathan tackles the corruption of Vladimir Putin's government, and deals with "some of the most important social issues of contemporary Russia." The film centers on a family who is currently locked in a bitter dispute with its corrupt mayor over the waterfront property on which its house is built. But when the patriarch of the family calls in an old friend — who is now a big-shot lawyer — to help him, he may end up making things even more difficult for himself. Written and directed by Andrey Zvyagintsev, Leviathan received rave reviews and took home the festival's prize for Best Screenplay.
"In "Leviathan," which director Andrey Zvyagintsev has described as a loose retelling of the Book of Job, an ordinary man must wrestle with his faith not in God but in the Russian state — an epic struggle against a monster with many faces possessed of the capacity to bend the law to suit its own appetites. Resistance is futile, as they say, and yet this stunning satire's embattled patriarch valiantly perseveres for the sake of his family, even as it crumbles around him. Debuting in competition at Cannes, this engrossing, arthouse-bound opus spans a meaty 142 minutes and unfolds with the heft of a 1,000-page novel." – Peter Debruge, Variety
"The film is really about contemporary Russia, the corruption of the current regime, exemplified by Vadim, who has a portrait of Putin on his wall […] and of the increasingly insidious influence of the Russian Orthodox Church on the nation's leaders. Given Putin's feelings on dissent, and the partial-funding of the movie by a state body, it's a brave move, and an incredibly vital one, giving the movie a savage, fiery quality to it that continues to sear long after it's finished. And yet, it's not just political point-scoring either. There's a rich lyricism and poetry to the picture that promises more and more to unpack with every viewing." – Oliver Lyttelton, IndieWire
The Tribe
Featuring a cast of deaf-mute actors, The Tribe is a teen-gang film told entirely in Ukranian sign language. The film doesn't feature any subtitles or translations, relying entirely on sign language and imagery in order to tell the story of a group of teenagers at a boarding school for the deaf who are average students by day and gangsters and prostitutes by night. Myroslav Slaboshpytskiy's ambitious project took home the top Critic's Prize awarded at the festival, as well as the France 4 Visionary Award.
"There have been countless films over the years about teenage gangs, their rites, rituals and violent codes of ethics, but Ukrainian-made and set The Tribe must surely be the first one featuring a cast entirely composed of deaf sign-language users. […] However, the use of sign language, deafness and silence itself adds several heady new ingredients to the base material, alchemically creating something rich, strange and very original. Add in Valentyn Vasyanovych's silky smooth steadicam cinematography, sexually explicit imagery, strong critical support, and winning the top prize and two more besides in Cannes' Critics' Week sidebar (including one to assist distribution in France), and you've got a reasonably exportable item for the specialist market that doesn't even need subtitles." – Leslie Felperin, The Hollywood Reporter