Charlie Kaufman's 'Slaughterhouse-Five' Could Be Brilliant, and Probably Not as 'Adaptation'-y as We Might Think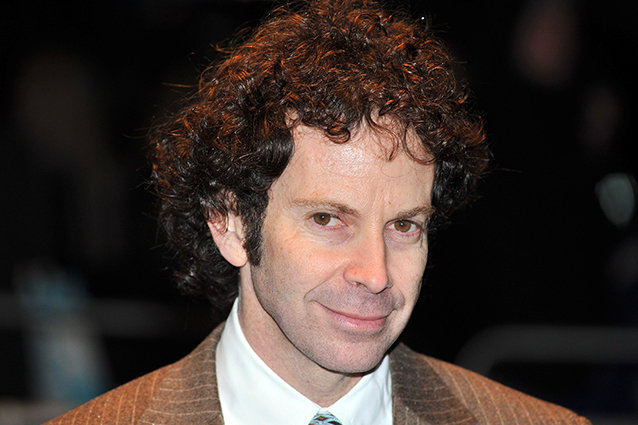 There are a few easy jokes to be cracked about the possibility of a Charlie Kaufman-scripted Slaughterhouse-Five film adaptation — a concept that was proposed by Guillermo del Toro in a discussion with the Telegraph (via The Playlist), when the director announced his desire to helm this project with the visionary screenwriter at his side. What's it going to be, a movie about making a movie about Slaughterhouse-Five? Will it be told from the perspective of a struggling Kurt Vonnegut, who dives literally into the world of his classic novel in order to enliven his haphazard ideas?
When it comes to creative forces that have such distinct reputations as does Kaufman, expectations like these, facetious or not, are understandable. But the writer is hardly capable of one thing alone. There are a few Kaufman titles that people seldom bring up in assessment of the screenwriter's behemoth contribution to contemporary cinema: Human Nature, a bizarre evolution-themed comedy and his first feature pairing with director Michel Gondry; The Trouble with Larry, a television program about a man (Bronson Pinchot, no less) dragged off to live in the wilderness; even Confessions of a Dangerous Mind is often overshadowed by his trifecta of brilliance — Being John Malkovich, Adaptation., and Eternal Sunshine of the Spotless Mind. But the point is, Kaufman can work wonders even outside of his meta, genre-bending milieu.
Although his directorial debut Synecdoche, New York fits snugly within the Kaufman framework, it is a good deal more grim than his previous, almost fantastically comic projects, showcasing the creative genius' (often pigeonholed as the movies-about-movies-about-movies guy) capability with new ideas and themes. Beyond the grandeur exemplified by his past works is that represented by his impressive ability to show off this progress with each new film, a fact that makes his potential attachment to Slaughterhouse-Five so terribly exciting.
Why does Adaptation. stand out in defining Charlie Kaufman's genus of writing? Simply, because it was so new, so inventive, and so spectacularly well done. But it's not all he's given us, and is not all he can do. With films like Frank or Francis and Anomalisa on the way, and this new project in the mix, we look to be seeing more out of the writer might fit into our rigid supply of affectionate movies-about-movies-about-movies jokes. In other words, we're gonna need some new material.
Follow Michael Arbeiter on Twitter @MichaelArbeiter | Follow hollywood.com on Twitter @hollywood_com
More:
Guillermo del Toro Teams Up with HBO
Del Toro Reveals 15 Facts About 'Pacific Rim'
A Movie for Every State in America
---
From Our Partners


Stars Pose Naked for 'Allure' (Celebuzz)


20 Grisliest TV Deaths of 2012-2013 (Vulture)