The Return of 'Spies Like Us' Needs to Happen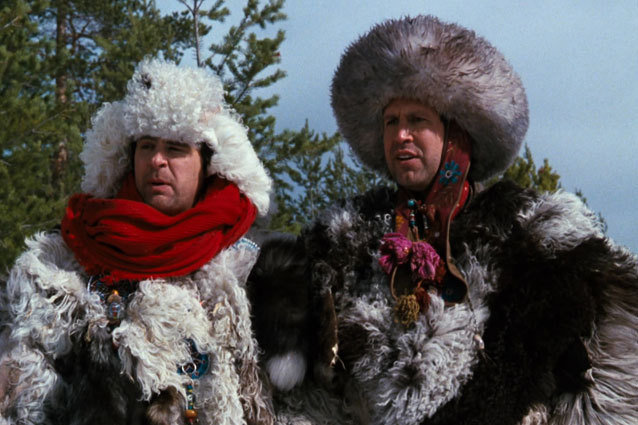 Warner Bros.
OK, it has been almost thirty years since John Landis' cult-favorite comedy Spies Like Us debuted in theaters, and it's time to make either a sequel or a remake. First thing the execs need to look at is the over $60 million the comedy made way back in 1985. Double that for today's grosses and those are the kind of numbers that Hollywood bean counters love. Dan Aykroyd has hovered on the Hollywood radar with constant rumors of a Ghostbusters 3 movie that has never come to pass. Family Guy scored with their tribute to the '85 film in their episode "Spies Reminiscent of Us" with both Aykroyd and Chevy Chase lending their vocal talents. And it was a funny episode, leaving those fans of the '85 original starved for more.
Since Landis seems to be sticking to directing TV these days, why not tap his son Max to call the shots on a new installment? He wrote last year's Chronicle, proving that talent does indeed run in the family. I think that a "Son of Spies Like Us" may be a good angle to take with the project since the thirty-year anniversary of the original is coming up faster than you can say GL-G20. With Chevy's Community cred and Aykroyd's fan-friendly attitude, now is the time to get a Spies Like Us sequel off the ground.
More:
Why 'Fletch' Still Matters
Dan Aykroyd and Chevy Chase Reunite to Write Comedy
Dan Aykroyd Still Wants 'Ghostbusters III'
---
From Our Partners:


40 Most Revealing See-Through Red Carpet Looks (Vh1)


15 Stars Share Secrets of their Sex Lives (Celebuzz)