Four Reasons Why Tom Cruise is Still the Biggest Star in the World

He's been nominated for three Academy Awards, won two Golden Globes and had an astounding 21 #1 box office debuts. He's got one of the most impressive resumes of any actor today, having worked with Steven Spielberg, Martin Scorsese, Stanley Kubrick, Brian de Palma, Francis Ford Coppola, Ridley and Tony Scott, Oliver Stone, Ron Howard and Sidney Pollack. Most impressive, however, is that through all the scientology and couch-jumping controversy, Tom Cruise has remained one of the most alluring, interesting and watchable movie stars on Earth.
The stellar performance of the advanced IMAX previews of his latest cinematic adventure, Mission: Impossible – Ghost Protocol, proves yet again that he continues to appeal to moviegoers worldwide. As the movie gears up to expand its release, here are four reasons why Cruise is still an institution:
He's One of the Last Marquee Names
In the golden age, films were sold to audiences based on star power. Movie posters were adorned with the names of their male and/or female leads featured as prominently as its title. But by the 1990s, things changed. Sure, people still came out to the theater to see their favorite actor's new movie, but directors, genre and theme became as integral – or more important in some cases – to a marketing campaign as anything. Just take a look at the posters for the biggest films of 2011 including Harry Potter 7B, Fast Five, Transformers 3, Twilight: Breaking Dawn Pt. 1; the franchise, not the cast, is the message.
But with a Tom Cruise movie, the actor is still the studio's most valuable asset. Ghost Protocol's posters, TV spots and subway spots have primarily highlighted the actor as opposed to the property because, quite simply, there is no Mission: Impossible without him.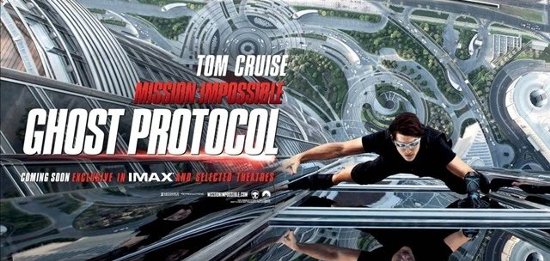 He's as Exciting to Watch in Supporting Roles as He Is in the Lead
Though he's best known as a leading man, some of Cruise's most lauded performances came in the form of supporting turns in ensemble films. He was a standout in 1982's The Outsiders, working alongside Patrick Swayze, Rob Lowe, Emilio Estevez. He gave an electrifying performance in Paul Thomas Anderson's Magnolia (for which he was nominated for an Academy Award). And Cruise recently stole the show in Ben Stiller's 2008 laffer Tropic Thunder as Les Grossman, a role which he'll possibly reprise in a forthcoming spin-off. His upcoming appearance in Adam Shankman's Rock of Ages should add to his running list of small parts with a big impact.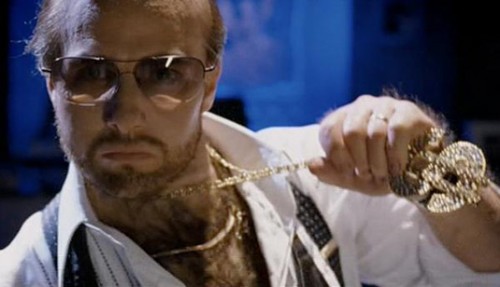 He Makes the Kind of Movies the Masses Want to See
There's a reason why Cruise has had enormous success. The fact that he's a dynamic, capable actor is only part of the equation – an actor is really only as good as the material he/she works with. Cruise's filmography stands out because of the kinds of movies he makes: quality crowd-pleasers with broad appeal. From Top Gun to Rain Man and Jerry Maguire to Minority Report, audiences have always come out to see his big-budget blockbusters and smaller, personal stories because of the spectacle or relatable human drama. They're films that everyone can enjoy, and moviegoers continue to eat them up.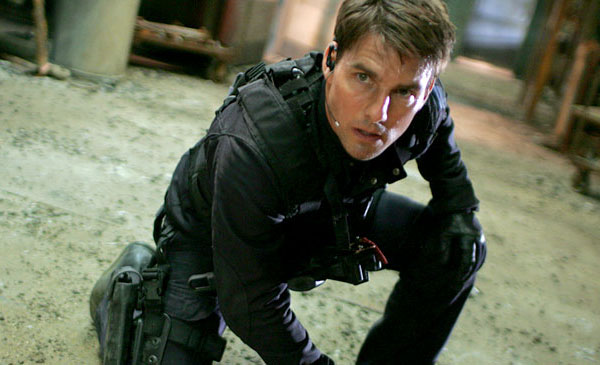 Seeing His Films Gets Us All Nostalgic
We all look back on our youth with sentimentality. When Tom Cruise first became a global superstar, the movie industry was a different animal. As showbiz exponentially grew over the years into America's chief export, the big-business aspect has taken some of the fun and austerity out the theater-going experience. Entertainment isn't as enigmatic as it once was, and in most cases it's not as awe-inspiring. That's what makes seeing a movie like Mission: Impossible – Ghost Protocol so great.
When I saw the film last week and laid eyes on Ethan Hunt for the first time in five years, it immediately took me back to Summer 1996, when I was first introduced to the high-tech world of the IMF. Maybe it was my age, but going to the movies was just more enjoyable back then. Seeing Cruise run from an oncoming sandstorm and scale the world's tallest building gave me the kind of larger-than-life experience I had regularly at the multiplex before the turn of the century. That's not to say that contemporary productions are incapable of delivering the goods (see: The Adventures of Tintin), but too few reach the level of a Jurassic Park or T2. However, I can always rest assured knowing that every time Cruise gears up for a new motion picture it'll be something that reminds me of a simpler, more wholesome era of moviegoing.