21 Facts About The Movie 'Goodfellas' You Never Knew
How well do you know the iconic gangster movie?
1. Real-life gangster Henry Hill, whose story inspired the book Wiseguy that inspired the film, had said that Joe Pesci's performance was a 90-99% accurate portrayal of Tommy DeSimone.
hobolunchbox.tumblr.com
The difference? The real DeSimone was a massively built, strapping man. Joe Pesci? Not so much.
2. According to Ray Liotta, Scorsese was so involved in the wardrobes of each character that he personally tied Liotta's tie for him, just to make sure it jived with the film's setting.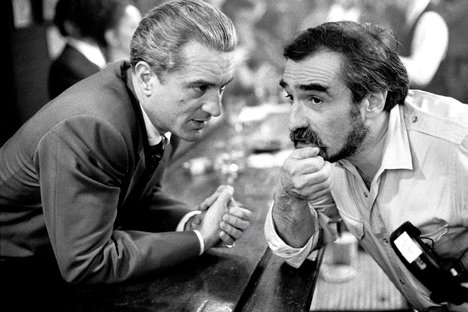 Warner Bros via Everett Collection
3. There are 321 instances of the word "f**k" (or one of its many variations) throughout the film, averaging out to about 2.04 per minute. And just about half of those are courtesy of Joe Pesci.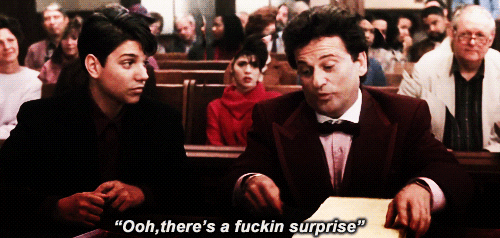 GIPHY/levitationofhope.tumblr.com
4. To initiate him into the world of Mafia films, De Niro put a fake severed horse head in Ray Liotta's trailer. 

GIPHY/dr-eam-er.tumblr.com
The gesture is a reference to The Godfather.
5. When Joe Pesci was younger, he told a mobster that he was funny. The gangster's ensuing anger was never forgotten and ended up inspiring Pesci to ask Scorsese to include it.
picslist.com
The director allowed Pesci and Liotta to improvise the now iconic "funny how?" scene. The other actors weren't aware of the plan, so their reactions are genuine.
6. The now legendary Steadicam shot through the kitchen of the nightclub was unplanned. 
Scorsese was denied permission to use the front entrance, and the alternative is now film history.
7. Al Pacino was offered the role of Jimmy Conway. He turned it down to avoid typecasting, and, ironically, accepted the role of Big Boy Caprice, a gangster, in Dick Tracy.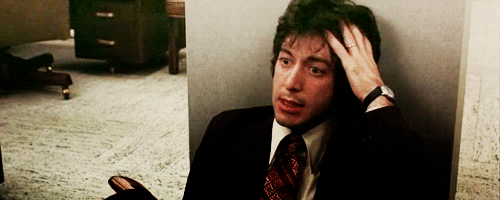 GIPHY/alfredopacino.tumblr.com
He admits he regrets this decision. 
8."Why don't you go fuck yourself?" was the only line scripted for the scene where Tommy kills Spider. 
The rest was all improvised. 
9. And while filming Spider's death scene, actor Michael Imperioli had to be rushed to the hospital for breaking a glass in his hand; the doctors, however, attempted to treat what appeared to be a gunshot wound to his chest. 
When they learned the real reason behind his hospital visit, he was forced to wait three hours before he was treated. Scorsese told Imperioli that he would one day share the story on The Tonight Show with Jay Leno, and, ten years after the film's release, in 2000, Imperioli did just that.
10. Each of Robert De Niro's outfits for the film had its own coordinating watch and pinky ring.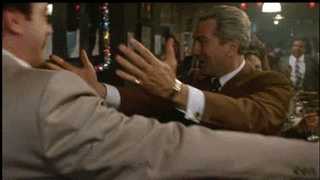 GIPHY/awesomemoviegifs.blogspot.com
11. Tom Cruise and Madonna were the producers' first choice for the roles of Henry and Karen.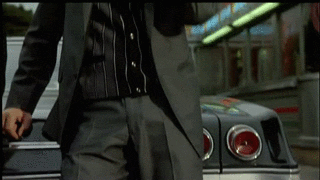 GIPHY/awesomemoviegifs.blogspot.com
Thankfully, Ray Liotta and Lorraine Bracco were cast instead.
12. Former U.S. Attorney Edward McDonald reenacts his own real life actions in the scene showing Henry and Karen Hill negotiating to enter the Witness Protection Program.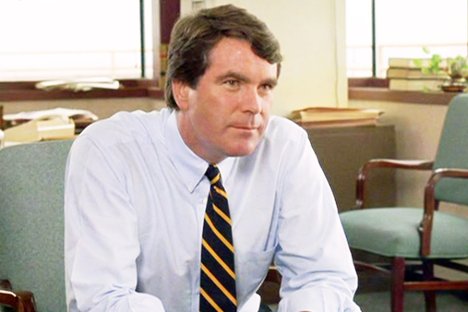 Warner Bros. Pictures
13. And after Goodfellas premiered, Henry Hill made the rounds revealing his identity, so the government removed him from the Witness Protection Program.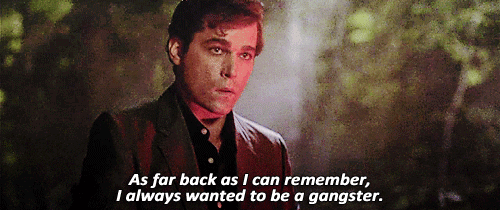 GIPHY/totalfilm.tumblr.com
14. Both of Martin Scorsese's parents are in the film.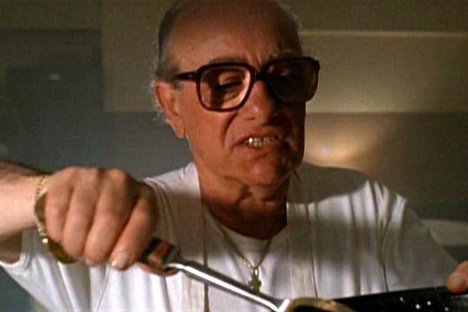 Warner Bros. Pictures
His mother, Catherine, plays Tommy's mother, while his father, Charlie, plays the prisoner who uses too many onions in the sauce.
15. The dinner scene with Tommy's mother was almost entirely improvised, including Tommy asking for his mother's butcher's knife and Jimmy's hoof comment.
16. Martin Scorsese had sworn off making gangster movies when he received a copy of Wiseguy; he immediately cold-called the writer, Nicholas Pileggi, saying, "I've been waiting for this book my entire life."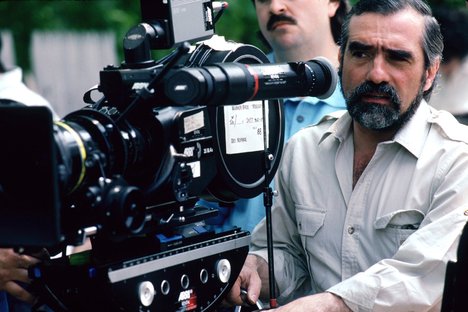 Warner Bros via Everett Collection
Pileggi responded: "I've been waiting for this phone call my entire life." Aw. 
17. Karen's Frankie Valli reference is an allusion to his band The Four Seasons, known for its connections to the mob (and its member named Tommy DeVito, of course).
jesusismyhostage.tumblr.com
18. Wiseguy author Nicholas Pileggi has claimed actual mobsters were hired as extras to lend authenticity to certain scenes. The mobsters, of course, gave Warner Bros. fake social security numbers, so there's no way of knowing how they received their paychecks.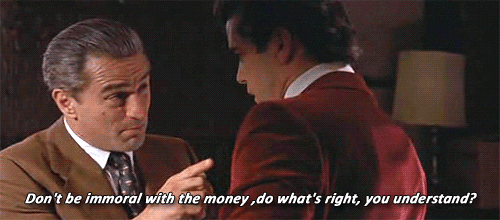 GIPHY/melting-flowers.tumblr.com
19. Three days before filming began, Paul Sorvino called his agent and asked to be released from the film.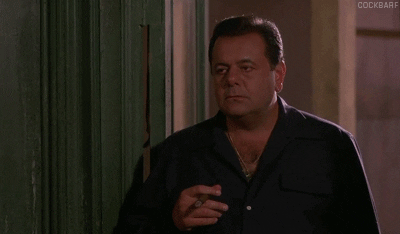 GIPHY
Sorvino feared he lacked the cold personality to properly play Paulie. His agent told him to take a day to think it over, and, when he did, he was shocked by the look of his face in the mirror. He realized that look was exactly what he needed for the character.
20. In 2014, several central figures of the New York City organized crime syndicates were arrested for a number of unsolved crimes, including the 1978 Lufthansa robbery at JFK International Airport. 
ximalatl.tumblr.com
The robbery, made famous as the central caper of Goodfellas, netted over $6,000,000 in cash and jewelry. 
21. The commercial for Morrie's Wigs was the first scene filmed.
Scorsese had seen a low-budget commercial in New York City that inspired him to reach out to the company's owner, Stephen R. Pacca. Pacca had created his company's ad himself and was inevitably hired to write, direct, and edit the Morrie's Wigs commercial to give it the authenticity of a local advertisement.