Be Strong, James Bond Fans: the 'Skyfall' Follow-Up May Not Arrive for Three Years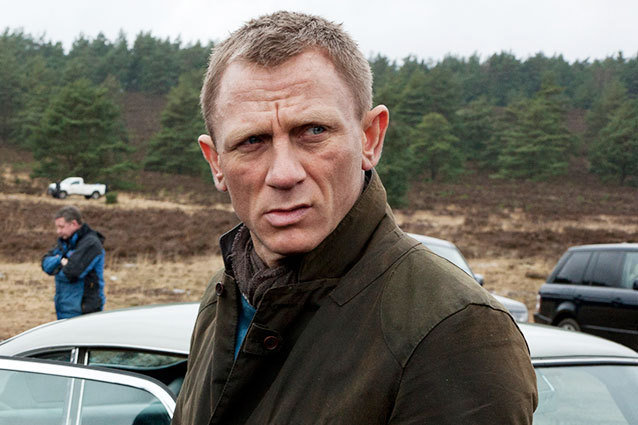 Goodbye, Mr. Bond… for up to three years, anyway. 
MGM CEO Gary Barber announced in a call with the studio's investors on March 19 (via The Hollywood Reporter) that they're looking to release the 24th installment of the James Bond franchise sometime within the next three years. That could still mean the next 007 adventure might arrive as soon as November 2014 — the Bond films were always traditionally released every other year — just two years after Skyfall broke records for MGM and partner studio Sony and became the most successful Bond movie in history.
As of March 20, Skyfall has made $1.1 billion worldwide, placing it at No. 7 in terms of all-time worldwide box office grosses, just ahead of The Dark Knight Rises, and quickly creeping in on The Lord of the Rings: The Return of the King's haul due to a blockbuster showing in China. It's also the single most successful film in Sony history, beating out heavyweight predecessors like all three entries of Sam Raimi's Spider-Man trilogy, and a welcome bit of good news for the financially challenged MGM, which completed bankruptcy restructuring in December 2010.
Sam Mendes Won't Follow 'Skyfall' With Bond 24
You'd think, then, that MGM would want to rush a new Bond flick into production asap, to capitalize on Skyfall's mega-success. But there are a couple of details to be ironed out first. Though screenwriter John Logan will be returning to Bond 24, Skyfall director Sam Mendes has bowed out. (He has indicated he may return to helm another 007 flick in the future.)
Still, you can never keep a good Bond down.
Follow Christian Blauvelt on Twitter @Ctblauvelt
[Photo Credit: Columbia Pictures] 
---
You Might Also Like:


15 Oscar-Winning Nude Scenes


Young Jack Black Is Totally Unrecognizable