Justin Timberlake and Amanda Seyfried Spotted On The Set Of Sci-Fi Thriller
Well, here it is. Our first glance at the enigma that is Andrew Niccol's untitled sci-fi thriller about a world in which no one lives past 25, except for those that can afford to pay for that precious extra time (and the film that inspired a serious bout of jealousy in one of my coworkers). Despite the lack of a title, filming has begun and ComingSoon.net nabbed a few photos of stars Amanda Seyfried (in a very red wig; hey there, Mary Jane Watson wannabe) and Justin Timberlake looking good as always in a finely tailored suit.
In the film, Timberlake plays kidnapper to Seyfried's rich, spoiled brat (although, can she really complain? I'd let JustinTimberlake kidnap me any day). The untitled project boasts an ensemble of young, attractive people (as is appropriate for a world where everyone doesn't age past 25) including Olivia Wilde, Johnny Galeki, Cillian Murphy, and Vincent Kartheiser. This movie's going to have a whole lot of sexy going on. Take a look Seyfried and Timberlake on set below.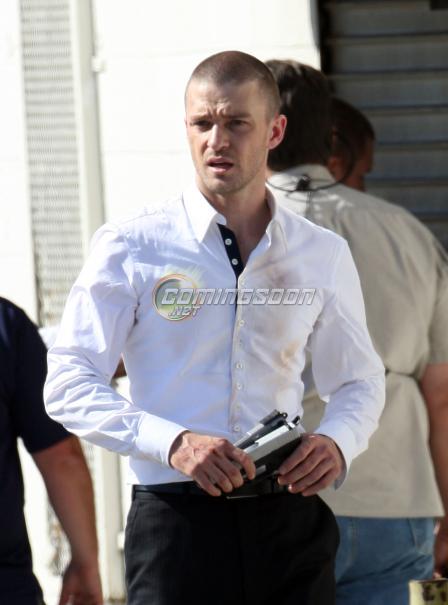 Source: ComingSoon