'Limitless' Blu-ray Giveaway!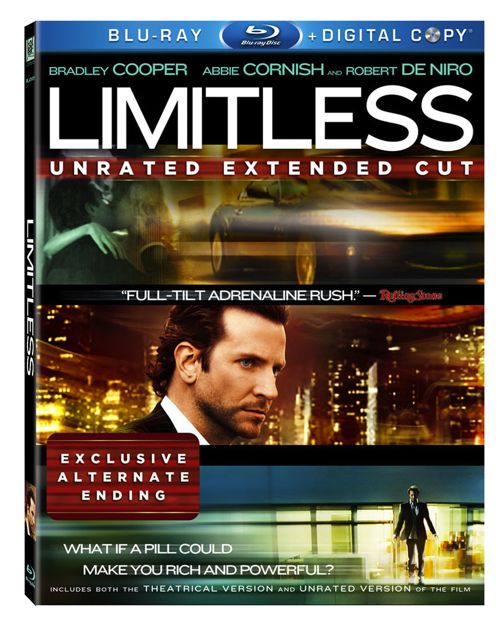 What if a pill could make you rich and powerful? It's an intriguing thought to say the least, and Relativity Media was smart enough to turn that question, proposed by Alan Glynn's novel "The Dark Fields", into the fast-paced thriller Limitless starring Bradley Cooper, Abbie Cornish and Robert De Niro. The film was a big hit earlier this year, and now it's headed home on Blu-ray and DVD next week (July 19)!
We've got even better news for you though: we're giving away two (2) copies of the Blu-ray release! Winning your own is as easy as:
1. Follow us on twitter @Hollywood.com
2. Go to http://www.areyouonnzt.com and try out the film's brilliant brand-new application that let's you see what your Facebook profile would look like after taking a top-secret pill that unlocks total brain capacity.
3. After you've viewed your personal, customized video, the site will ask you if you'd like to share it. Send us a tweet with the pre-loaded link to your video.
That's it! Two winners will be chosen at random on July 19, when Limitless hits shelves nationwide, and contacted via DM (Direct Message). Please note that winner MUST have a valid US or Canada mailing address.
Best of luck to you all. Enjoy playing!