'Man of Steel' to Reignite the Superman Legacy at Weekend Box Office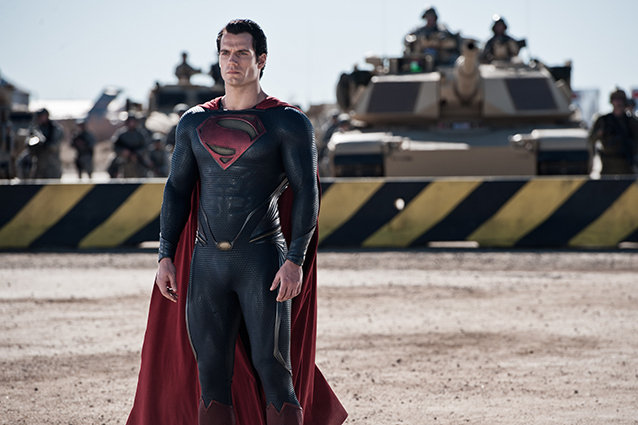 It's a bird, it's a plane, no — it's Man of Steel, Warner Bros' long-awaited and much anticipated reboot and origin story of the DC Comics crown jewel character Superman. The caped hero's long history with the cinema dates back to 1978, with the spawn of Christopher Reeve's line of Clark Kent films. The first two pictures, Superman: The Movie and Superman II, proved huge successes, generating over $240 million in domestic box office in late '70s dollars. However, the third and fourth installments (in '83 and '87) were less well received, and 2006's Bryan Singer-directed Superman Returns failed to reignite the character's fire as was hoped.
This time, however, they seem to have gotten it right, assembling the perfect producer/director team of Christopher Nolan and Zack Snyder, effectively manifesting the origin story (as written by David S. Goyer of Batman Begins) of the iconic character, aided by a world class cast including Russell Crowe, Kevin Costner, Amy Adams, Diane Lane and the great character actor Michael Shannon. Newly minted Man of Steel Henry Cavill brings the perfect measure of brains and brooding brawn to the role. Expectations for the opening weekend are ranging from $75 million to well over $100 million, but there's no question that this film will have a long life in theaters regardless of the debut number. IMAX and 3-D presentations will also do their part to enhance the bottom line.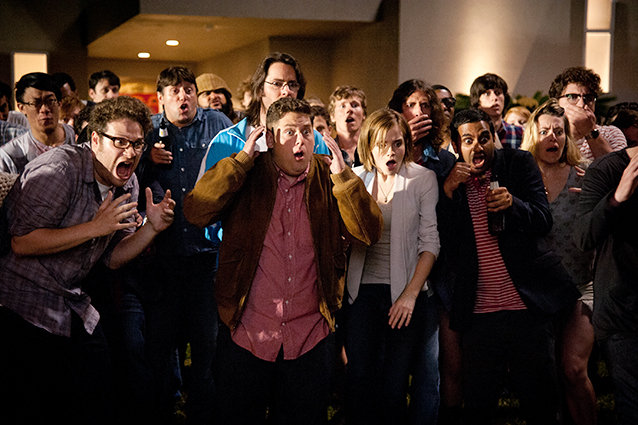 Seth Rogen, James Franco, Jonah Hill and a cast of thousands join in the fun for the debut of the R-rated ensemble comedy This Is the End from Sony Pictures. The film got off to a fantastic start on Wednesday, taking in $7.8 million (including a whopping $2.2 million in Tuesday late shows). The five day (Wednesday to Monday) projection is in the low to mid $30 millions (and low $20 millions Friday through Sunday) and potentially a little more. The film has enjoyed generally excellent reviews, solid word of mouth, and got a two day jump on Superman.
Universal's profit-making machine The Purge, starring Ethan Hawke, will likely see a steep drop this weekend after last week's No. 1 debut, while Lionsgate's magic heist film Now You See Me, Universal's Fast & Furious 6 and Fox's Google comedy The Internship will round out the rest of the pack. Next week, look out for Brad Pitt in Paramount's World War Z and Disney/Pixar's animated prequel Monster's University!
More:
'Man of Steel' Review
Watch Our 'Man of Steel' Google Hangout
'Man of Steel': A New Kind of Superman
---
From Our Partners


Stars Pose Naked for 'Allure' (Celebuzz)


Which Game of Thrones Actor Looks Least Like His Character? (Vulture)