Marvel Hires Writer To Pen 'Iron Fist' Movie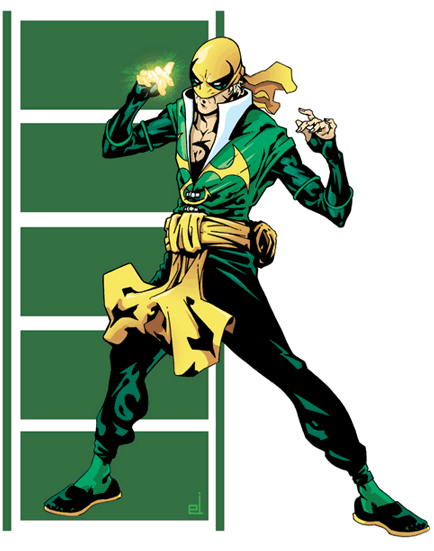 I remember hearing grumblings of an Iron Fist movie at the beginning of the past decade. It supposedly was to star Ray "Darth Maul" Park as Danny Rand, the martial arts master and superhero who wields the mystical power of the Iron Fist, an ancient force that turns his hands into indestructible weapons. It was in development at Artisan Entertainment, the defunct company that was originally behind 2004's underrated Punisher film.
That was the last that I heard about an Iron Fist feature until today, when Deadline reported that xXx screenwriter Richard Wilkes has been tapped by Marvel Studios to draft a movie based on the 35-year-old character. It's a good choice, as Wilkes created a blockbuster franchise out of nothing for Vin Diesel back in 2002. With a character that has as much back-story and mythos as Rand, Wilkes will have plenty of funny pages to comb through to capture the right tone for this superhero film that should feel (in part) like the of the 70s Kung-Fu flicks that inspired his creation.
The trade notes that Iron Fist, like the recently announced Dr. Strange adaptation, will be one of the first films to be distributed by Disney. The Mouse House paid $4 billion for the company late last year and though the rights to many blue-chip franchises (like X-Men and Spider-Man) still remain at rival studios (like Fox, Sony and Paramount), it is encouraging to hear that it is moving forward with the development of new properties.
What interests me now is the fate of Luke Cage, who famously joined forces with Iron Fist as the urban mercenary squad Heroes For Hire. Cage has been gestating at Paramount for years (the character was a part of the deal with the Viacom-owned studio that spawned Iron Man) with Tyrese Gibson attached, and though I had hoped to see a gritty, John Singleton-directed adaptation of the character come to fruition, I now hope that Marvel can take Cage back to ensure that the Heroes For Hire will rock the streets of New York together later this decade. Marvel also has Runaways and Ant-Man in development, with Peter Solett and Edgar Wright attached to direct, respectively.
Source: Deadline