8 Movie Soundtracks That Are Perfection
They say "looks aren't everything" and in the world of movies, that still rings true. Here are eight movie soundtracks that are just as perfect as their plot lines…
Peter Jackson's mega franchise is all sorts of epic. It only makes sense that the melodies accompanying this trilogy would give us empowering "let's trek across Middle Earth" feels. Next time you need a little boost on the treadmill, let Howard Shore's score make you feel as determined as Frodo Baggins.
2. The Graduate

Tbh, we can't hear Simon & Garfunkel without thinking of this cult classic. Once you've witnessed the odd affair between Dustin Hoffman and Anne Bancroft (the actual, literal Mrs. Robinson), you can't quite hear hits like "The Sound of Silence" and "Mrs. Robinson" the same way. It's also the perfect melancholy soundtrack to your rainy day.
3. Pulp Fiction

From "Son of a Preacher Man" to "Lonesome Town", this Quentin Tarantino fav is chalked full of good music. Not only does this soundtrack paint a vivid, memorable picture of a famous movie, but it's the perfect road-trip playlist if you're feeling vintage vibes.
4. The Holiday

Okay, at first this one might seem out of place–but the guilty pleasure chick flick has a really good soundtrack! The music is written by MVP Hans Zimmer, who composed soundtracks for Gladiator, The Dark Knight, Interstellar and about a billion other things. For this movie, he creates a light, whimsical soundtrack that's 100% something you need in your life.
Baz Luhrmann's adaptation of Fitzgerald's iconic novel was met with mixed reviews. Its soundtrack, however, is a different story. Produced by Luhrmann himself (along with Jay-Z!!!), the album includes jazzy tunes by artists such as Lana Del Rey, Florence and the Machine, will.i.am and Beyoncé. Talk about perfection.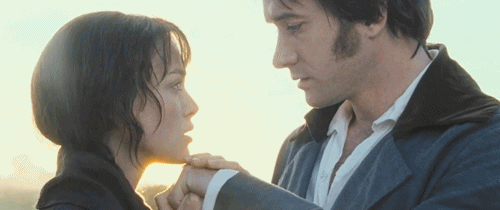 It is a truth universally acknowledged that a movie about the 1700's must have a gorgeous soundtrack. The score that accompanies the 2005 version of this timeless tale encompasses ballads that will make your next study session/workday way more enjoyable.
7. Star Wars

In the world of Hollywood soundtracks, John Williams, is kind of a big deal. He's written the music for blockbusters such as Indiana Jones, Harry Potter, Jurassic Park, E.T. the Extra-Terrestrial, and pretty much every other memorable film score ever. Most notably, he created the epic tunes for all seven Star Wars movies. That's more than 13 hours of prime listening.
Hailed as one of the best movie soundtracks of all time, it's no wonder The Bodyguard is a Grammy-winning chart-topper. It features a little tune called "I Will Always Love You" as well as five other Whitney Houston solos. Listen and weep.