New 'Immortals' Trailer Delivers Greek Mythology Superhero Movie
When the first images and trailers for Tarsem Singh (The Cell, The Fall) hit the web, the comparisons to 300 and Clash of the Titans were inevitable—a stylized, Greek mythology-infused action movie, where have we seen that before?
But as more and more of the movie revealed itself, the artistry behind the latest swords and sandals epic came into light. 300 had a glossy, otherworldly look. Immortals just looks…nuts.
And that's a good thing. Soon-to-be-Superman Henry Cavill leads an eclectic cast, comprised of master veterans (Mickey Rourke, John Hurt) and youthful up-and-comers (Luke Evans, Kellan Lutz, Isabel Lucas, Frieda Pinto), clad in shiny armor, flowing threads and looking even more hyperrealistic than their cinematic Greek predecessors.
Not letting the rules of physics get in the way of a dazzling shot, Tarsem has fully embraced the Godly aspects of Immortals and the results are explosive. This year, Thor turned magic and fantasy into a digestible superhero formula, but it might be Immortals that really blows us away.
Check out the trailer at MSN, then click the image for a closer look at Immortals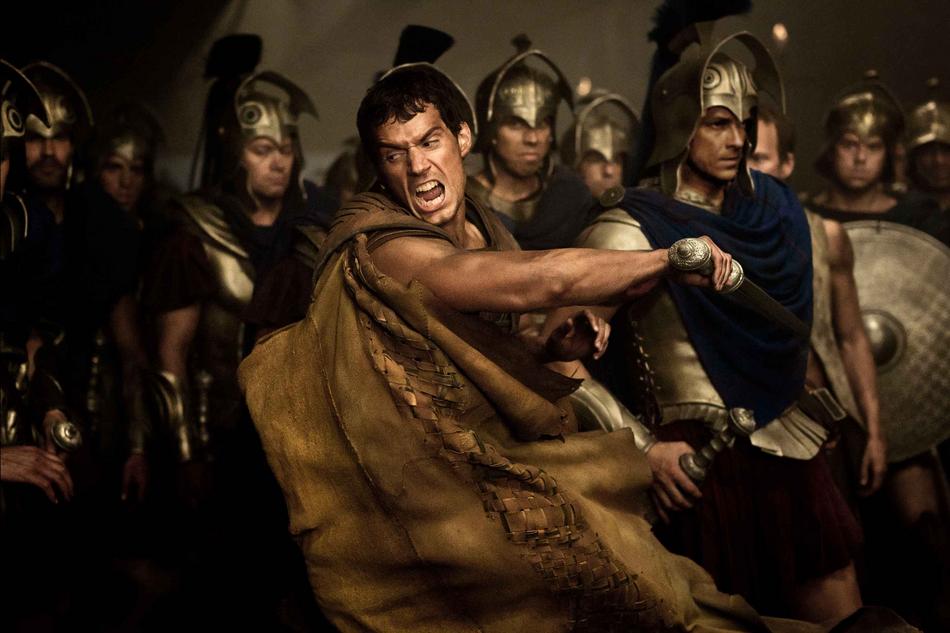 Follow Matt Patches on Twitter @misterpatches and @Hollywood_com