Awesome Characters in 'The Nightmare Before Christmas' That Aren't Jack and Sally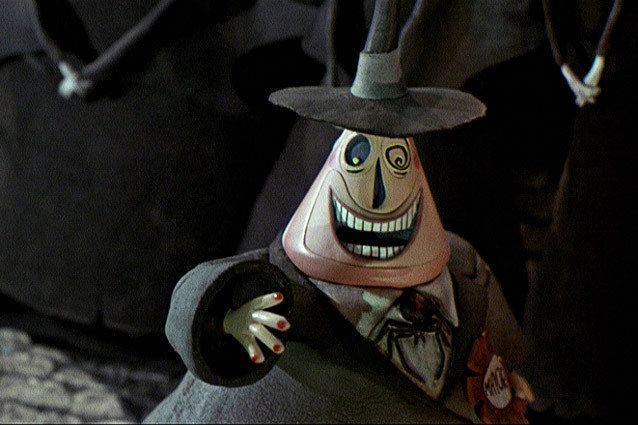 Touchstone Pictures
All Hallow's Eve is right around corner, which means that the season of the greatest multi-holiday, stop-motion masterpiece is upon us and won't be over until after Christmas. Jack Skellington and Sally the rag doll might be the emo stars of The Nightmare Before Christmas, but it's the awesomely weird cast of minor characters that were birthed by Tim Burton's imagination that make this movie one to watch over and over.
The Behemoth is just a sweet, unassuming lug of a guy — with an ax sticking out of his head. He's the strong and silent type, though he does lose his cool around bunny rabbits.
Every mad scientist needs a hunch-backed assistant, and Dr. Finklestein has Igor. He's helpful, dedicated, and only requires payment in the form of delicious crunchy bugs.
Mr. Hyde is four-times the fun of a regular Halloweentown character, because he always has three progressively tinier versions of himself hidden under his jaunty top hat. They even get a solo in the "Town Meeting" number.
The town's four resident vampires are both practical (they walk around with umbrellas during the day) and very thorough (they "peeked behind the Cyclops's eye" when Jack went missing.) Also, they're surprisingly agile hockey players.
With two easily interchangeable faces, this guy was made for politics. It could be argued that he led the campaign of pressure that drove Jack off, but we forgive him because he got endearingly into the whole Christmas thing. And he's only an elected official  — he can't make decisions by himself.