'12 Years a Slave' Wins Best Picture at the 86th Annual Academy Awards!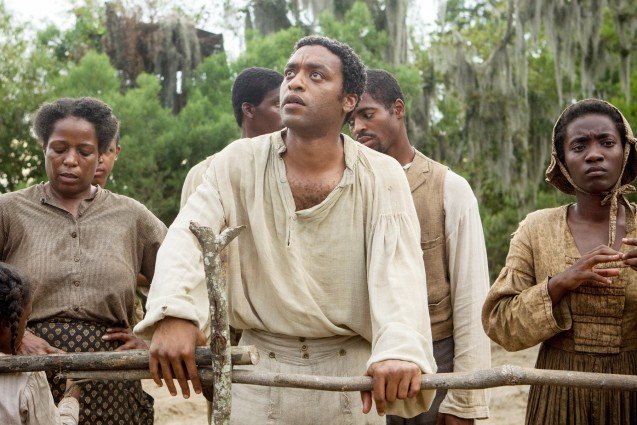 Fox Searchlight Pictures via Everett Collection
Just as many of us had expected and most of us had hoped, 12 Years a Slave has won the Best Picture Oscar at the 86th Annual Academy Awards. It is a move that a select few can take great issue with (Armond White among them), as director Steve McQueen's American slavery epic is as technically masterful as it is emotionally harrowing. And while it might seem the obvious choice in hindsight, there was a period during which we weren't altogether sure that the top trophy would land in the deserving hands of 12 Years.
In the weeks leading up to the race, skeptics wondered if the top honor would in fact go to David O. Russell's American Hustle, a far lighter picture that grabs at the Academy's love for pizzazz and showmanship. But McQueen's far more dire but equally artful 12 Years did indeed earn the prize, and rightfully so.
Taking the stage to accept the award, producer Brad Pitt spoke briefly before handing the mic to director Steve McQueen. Visually affected by the win, McQueen rifled off his gratitudes at a rapid fire rate, articulated the efforts of his production team and staff, and ultimately dedicating the award toward the spread of knowledge about slavery of past and present.
Congratulations to 12 Years a Slave, a uniquely powerful film that more than deserved the Academy Award this year.