Presidents Are the New Vampires: Aronofsky Takes on a Badass Washington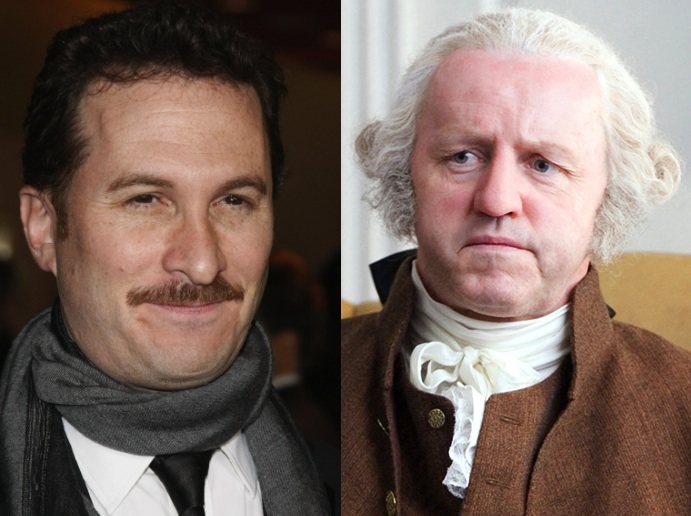 They may have been real people centuries ago, but thanks to the mythical recounting of history through novels, movies, TV shows and even shoddy high school text books. the Presidents of yesteryears are closer to tall tale characters than historical figures. Which may be the reason we're seeing Hollywood twist America's greatest government icons into blockbuster fodder. Sure, Abraham Lincoln helped the country survive the Civil War, abolish slavery and prepare for the Reconstruction, but after this summer, we'll finally have a new chapter to add to his legacy: vampire hunting!
Whether audiences will accept Honest Abe's foray into supernatural sucker slaying is unknown, but four score and seven years won't pass before another President gets the fictional thriller treatment,. Keeping the new trend alive Darren Aronofsky will reportedly bring George Washington to the big screen in The General — but not as a straightforward, historical biopic. Rather, the script, by Accepted and Tower Heist writers Adam Cooper and Bill Collage, is in the vein of Clint Eastwood's Unforgiven. A Washington Western? He may be chopping down more than cherry trees in Aronofsky's version.
The Black Swan director has a ton of other projects on his plate, including the recently announced Noah, starring Russell Crowe, and a long-gestating Jackie Kennedy drama. But according to the report, The General is high on Aronofsky's to do list.
Alternative fiction isn't anything new, but rarely does it make its way to mainstream movies. Will the support of an A-list director like Aronofsky kick off a new wave of imitators? The possibilities are endless. A raunchy Martin Van Buren comedy? A William Taft/Fight Club hybrid? Benjamin Harrison vs. Aliens? A James K. Polk musical scored by They Might Be Giants? Anything goes when the floodgates open.
Before Aronofsky gets to The General, he'll be playing God in Noah, which hits theaters March 28, 2014.
Find Matt Patches directly on Twitter @misterpatches and remember to follow @Hollywood_com!
[Variety]
More:
Darren Aronofsky Scores Russell Crowe for $130 Million Noah
Watch the First Trailer for Abraham Lincoln: Vampire Hunter