A Complete Ranking of the Coen Brothers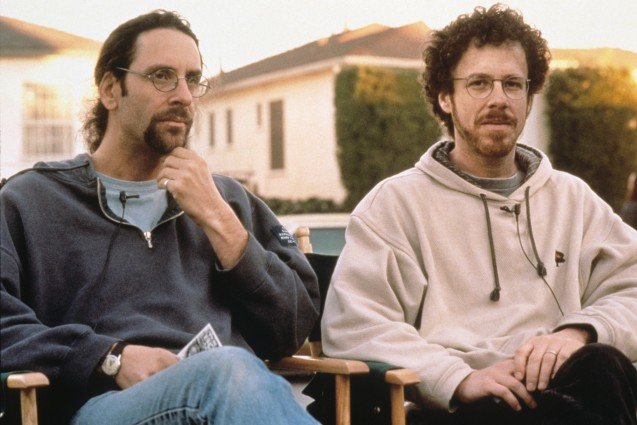 Gramercy Pictures via Everett Collection
We can go on and on in our attempts to rank the Coen Brothers movies, but we'll never get anywhere (although the sage Jordan Hoffman has given a pretty good go of it over at Film.com). Instead, the release of the filmmaking polycephaly's latest — and arguably greatest… but like I said, we won't go there — feature Inside Llewyn Davis inspires within us a new ranking challenge. Not a ranking of the movies of the Coens, no, but a ranking of the Coens themselves.
2. JOEL
Had a small role in Spies Like Us.
Went to NYU.
His wife is Frances McDormand, who is awesome.
Only one kid.
Fourteen "Special Thanks" credits on his IMDb page.
Six-feet tall, even.
September birthday — fifth best birthday month*.
Middle name: Daniel.
1. ETHAN
Wrote The Naked Man.
Went to Princeton.
His wife is Tricia Cooke, who we're sure is very nice and all, but she ain't Frances McDormand, but…
Two kids!
Fifteen "Special Thanks" credits on his IMDb page.
Five feet eight inches tall, which is tall enough without being a douche about it.
November birthday — fourth worst birthday month*.
Middle name: Jesse (better than Daniel).
See? A lot easier than ranking the films.
*Birthday months in order of descending quality: April, February, May, October, September, March, June, August, November, January, July, December.