'Independence Day' Director Roland Emmerich's Big Gay Stonewall Riots Movie Will Be Awesome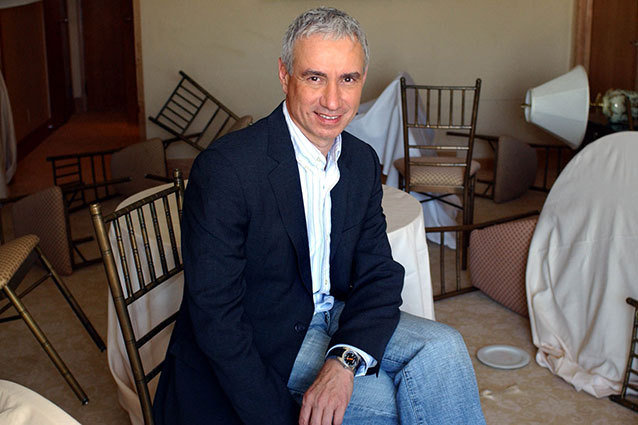 It might surprise you to learn that Roland Emmerich, the director who has been blowing up destroying national landmarks since the '90s in movies like Independence Day, Godzilla, The Day After Tomrrow, and 2012, is gay. It surprised me, a card-carrying member of the Friends of Dorothy, and I should know these things. How awesome would it be if all the people who loved his CGI explosions knew he was gay or, even better yet, what if he brought his love of high-adrenaline filmmaking to one of the most formative moments of gay civil rights?
Emmerich told Empire magazine that he's working on a movie based on the Stonewall Riots, a three-day standoff between the police and protesters at the Stonewall Inn in Manhattan's Greenwich Village that is usually considered the starting point for the modern gay civil rights movement. "It's about these crazy kids in New York, and a country bumpkin who gets into their gang, and at the end they start this riot and change the world," he says. OK, how awesome is this going to be? Super awesome.
Emmerich says he has writer Jon Robin Baitz (of Brothers and Sisters fame) working on a screenplay. I'm sorry, but I haven't been more excited for a movie since, well, I don't think I have ever been. Just imagine what Emmerich, the man who ripped the world apart around John Cusack in 2012, can do with a bunch of drag queens throwing bottles at the police, starting protests, and making the world a better place through fierceness. It is going to rule.
Sure there was a Stonewall movie from the '90s but that one was all about feelings and stuff. We don't just want character development, we want a giant spectacle showing the world how strong gay men, women, our trans friends, and straight allys can be when we are messed with. We want something to scare and inspire them and if anyone is going to bring it to us, it's going to be the guy who blew up the White House. Well, on film, at least. 
Whether that director is gay or not doesn't really matter, but, in this case, I'm glad the guy in the director's chair is both gay and a blower-upper. 
Follow Brian Moylan on Twitter @BrianJMoylan
More:
Roland Emmerich Will Try TV with a Supernatural Pilot For ABC
'White House Down': Roland Emmerich Is Our Guide on the Ultimate Field Trip
Roland Emmerich to Direct JFK Movie?
---
From Our Partners:


Eva Longoria Bikinis on Spring Break (Celebuzz)


33 Child Stars: Where Are They Now? (Celebuzz)