Tarantino Stars That Might Have Been: Who Almost Played Jules, Bill, and Hans Landa?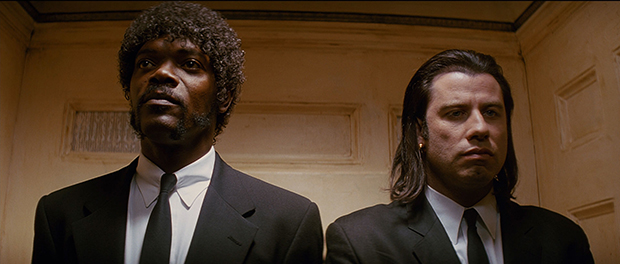 Many of 2012's later pieces of cinematic output had us writhing in anticipation throughout the year, desperate to see these promised gems come to fruition on the big screen. One such provider of chronic enthusiasm has been Django Unchained, which finally hit theaters on Christmas Day. As 2012 rose and settled, fans mustered countless reasons to foster excitement for the film — one being the cast. After all, Django was boasting some of our favorite stars in the business: Will Smith, Kevin Costner, Kurt Russell, Joseph Gordon-Levitt, Anthony La Paglia, Sacha Baron Cohen…
Oh. Wait. No. None of those people are actually in the movie. But they almost were.
Those adhered to the entertainment news circuit might have heard tell that the above actors might be taking roles in Quentin Tarantino's Western. The director named Smith as an early choice for his title character, and met with the blockbuster actor to discuss the prospect of the stardom. Several of the other names in question breached production before conflicts — or, quite possibly, the nature of the material — severed their relationship with the pre-Civil War movie.
Both Costner and Russell were attached to the villainous character of Ace, who was ultimately embodied by the capable James Remar. Gordon-Levitt and LaPaglia were slated to play two of the Australians who aim to transport Django to the coalmines towards the end of the film (one of these roles was usurped by filmmaker Tarantino). Cohen's intended role was never revealed.
It is commonplace for any movie to shift through a few different layers of performers before cementing a starring team, but Django is an exceptionally explosive case. Still, thinking back on past Tarantino efforts will afford a few recollections of "almost-castings," and some wistful wonderings of what might have been…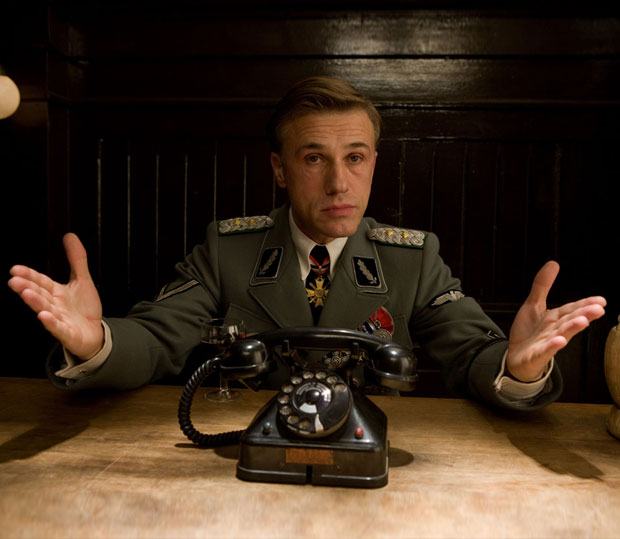 Pulp Fiction
Jules
"My name's Paul, and this doesn't concern me at all." If you're a Pulp Fiction aficionado (a Pulp Fictionado, if you will), then you recognize that line immediately — it is delivered by actor Paul Calderon, who plays a bartender and employee to crime boss Marsellus Wallace. But while Calderon's role doesn't extend beyond a few rhythmic one-liners, the actor was nearly handed a much larger role: that of Jules Winnfield (Samuel L. Jackson's character), due to how impressed Tarantino was with his onscreen skill.
Vince
Tarantino's critically acclaimed and publicly beloved 1994 picture almost is notable for relaunching the career of a then-declining John Travolta. But Travolta's role of Vincent Vega, the dimwitted heroin addict who works alongside Jules, almost went to Reservoir Dogs star Michael Madsen. Interestingly, Madsen's character in Taratino's directorial debut is named Vic Vega, and is considered, canonically, to be Vince's brother.
Kill Bill
Bill
Again, we return to the hesitant party of Kevin Costner. Rumors had Tarantino approaching the actor with the opportunity to play the titular character in the filmmaker's Kill Bill movies (whom we don't actually lay eyes upon until the second film in the two-part story). But when Costner refused what would turn out to be the first of two Tarantino offers, fans found themselves facing a Bill in martial arts movie veteran David Carradine. And to no disappointment: Carradine gave the often understated character an unforgettable, chilling, and often heartbreaking performance.
Inglourious Basterds
Hans Landa
Here's one you've probably heard about. While we'd have a hard time imagining anyone but Christoph Waltz in his career-making, Oscar-winning role of sociopathically pragmatic Nazi detective Col. Hans Landa, Tarantino's first choice for the part was actually Leonardo DiCaprio. Conflicting rumors have obscured the truth behind the dismissal of DiCaprio from the part; some sources claim that Tarantino felt more comfortable with a German actor, while some say that DiCaprio was ill at ease with the nature of Inglourious Basterds' material.
The Bear Jew
Easily the funniest and most surprising bit of the bunch is the rumor that attached Inglourious Basterds' wrathful Staff Sgt. Donny Donowitz (known in legend to be a Golem, and referred to by Nazis and Nazi-hunters alike as the Bear Jew) to actor Adam Sandler. Tarantino reportedly approached the blockbuster comedian to take the role prior to landing on friend and filmmaker Eli Roth, but Sandler's conflicting Funny People schedule forced him to turn down the fan favorite character. For those who believe this to be just as well, certain that Sandler would only drive down the gravity of Tarantino's movie, let them recall that this sort of attitude might have preceded the casting of Travolta in Pulp Fiction, Pam Greer in Jackie Brown, and 90 percent of the Django Unchained cast. Still, Roth's contribution was exemplary.
So now when you head to the theaters to check out Django Unchained, or revisit old Tarantino pictures at home, imagine just how different the movies would be with Costners, Madsens, Gordon-Levitts, and Sandlers in place.
[Photo Credit: Miramax, Universal Pictures]
More:
Tarantino's 'Django Unchained' Fact or Fiction: Mandingo Fighting, Bounty Hunters, and More
Tarantino Revive-O-Meter: 9 Actors (And 1 Composer) Who Got a QT Career Assist
Spike Lee Goes Internet Troll on Quentin Tarantino and 'Django Unchained'

20 Hottest Bikini Bodies of 2012: Kim Kardashian and More!